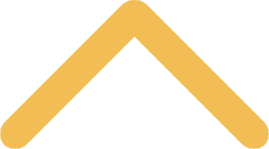 TRIP Leader Positions
Turning Responsibility Into Powerful Service  is the purpose of the St. Norbert College TRIPS program. Co-sponsored by the Sturzl Center for Community Service and Learning and the Emmaus Center for Spiritual Life and Vocation, the TRIPS Program provides students an opportunity to put their values and convictions into action through service.
Each trip is co-led by 1-2 student leaders.  Trip Leaders are selected each Spring for the following Long Weekend, Winter and Spring trips.  
TRIPS Leader General Qualifications
Must be responsible, reliable, flexible and able to work well with others
Have good planning, communication and organizational skills
Able to effectively prioritize and manage multiple projects
Able to work independently, take initiative, and be a strong team player
Interest in and willingness to support TRIPS philosophy
Must be in good standing with St. Norbert College
TRIPS Leader General Responsibilities

Attend weekend fall training retreat
Attend weekly trip leader trainings
Interview and select trip participants
Attend mandatory workshops with participants including Orientation, Catholic Social Teaching, Diversity and Social Justice, Send-Off, Refocused, and Celebration
Organize and lead pre-trip and post-trip meetings with all participants
Co-lead a group of 4-10 trip participants on a week-long service trip
Research and educate participants about the social justice issue(s) involved in your trip
Facilitate personal development of trip participants
Build team dynamics and facilitate team building activities
Plan Post-Trip Action activity to share learning/experience with community
Manage fundraising before trip and finances during trip
TRIPS Leader Benefits

Participate in and facilitate service that has national and global impact
Leadership experience and training that prepares for future success
Impact lives of numerous students on campus and individuals throughout the world
Gain understanding of social justice issues
Develop problem solving and critical thinking skills
Get opportunity to work with a fantastic organization on campus
Apply now to be Trip Leader!