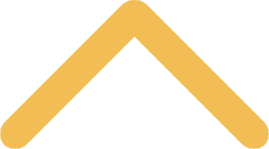 Frequently Asked Questions
What are the requirements of a trip participant? 
Full-time SNC students who are committed to social issues, direct service, making a difference and having fun are invited to apply. Students who are currently on disciplinary probation with the college are unable to participate. Participants must attend all pre-trip and post-trip meetings with their small group as well as TRIPS Program large group events. After their trip, participants are expected to share their unique experience with others in the community.
Students who graduate in December or transfer from SNC to another college after the fall semester will not be eligible to participate in the TRIPS Program.   :(
How does the application process work?
Each fall semester, we solicit applications from students. These applications must be received by the deadline to be given full consideration. The Trip Leaders for your first choice trip review your application. If they think you are a good candidate for the trip, you are offered an interview for that trip. If they have too many applicants, they will pass your application on to your second and/or third choice trips. Do not be discouraged if you do not get an interview for your first choice trip. Some trips are very popular and have 40+ applications for 10 spots. We hope you will keep an open mind when it comes to your trip placement.  
Why is children's medical only listed in the first social justice issue spot on the participant application?
Children's medical trips are very popular!  Because of the way we select potential participants for interviews, you must select children's medical in the first spot.  We want to insure that everyone who is interested in this social justice issue is considered.  The Trip Leaders will review your application and choose whether or not to interview you for their trip.  Then, your application will be passed on to other Trip Leaders for consideration. On the application, make sure to indicate your availability for each trip (December, January, Spring).
When are the participant interviews?
If you are selected for an interview, you will meet with one or more Trip Leaders at a set date and time to learn more about you and your interest in the social justice issue. After this interview, the Trip Leaders will discuss their selections and work together to place as many applicants on a trip as possible.

When do I find out if I am selected for a trip?
An application and interview is required for participation in a trip. If you are selected for a trip, you will be notified by your Trip Leader and invited to an introductory group meeting.  
What happens if I do not get selected to be a Trip Leader?
Because there are only a set number of trips each year, we unfortunately cannot accept everyone who applies. If you are not selected, you may be placed on the alternate list and if someone drops from a trip, a person from the alternate list will be notified and placed on that trip. Please do not get discouraged. You can always apply again next year.

How much does it cost to go on a trip as a participant?
Trips vary in cost based on the type (domestic or international) and the method of transportation. Information about fees & payments is available on our website. Fundraising is done through letter writing to family and friends. Participants are expected to send 10-12 letters. If you are in need of financial assistance to help with the cost of the trip, please email Jennifer Nissen or Derek Elkins to obtain an application form. 

When is my payment due?
Information about fees & payments is available on our website. Contact the TRIPS staff at trips@snc.edu if you have concerns about the cost of a trip or the payment schedule. We want to ensure that every student can participate in one of our service trips.  

Where does the rest of the funding come from?
Participant fees and fundraising are the two main sources of funding for the TRIPS Program. We believe in the common good so we put all of the money into a fund and then disburse the money as needed per trip. Some trips are less costly while others are more expensive but a flat fee is charged based on the type of trip and main transportation method.
As a participant what should I expect the schedule to be like?

Each trip is different but in general, trips
follow a certain format
.  The majority of time is spent doing service and learning about the issue and local area.  There is some time for visiting local sites. Typically, groups visit free art exhibits, walk around the downtown area or visit local historical sites.
How can I become a trip leader?
We encourage all people who have the desire to be a trip leader to apply. Trip leader applications are available during the spring semester for the following trips taking place the following year.  
How much do Trip Leaders pay to participate in a trip?
If you are selected to be a Trip Leader, you will receive a $400 discount on the cost of the trip. Fees will be covered for Trip Leaders selected to lead either a domestic driving or flying trip. International Trip Leaders pay a total of $800.

Who is in charge of the TRIPS Program?
The TRIPS Program is a collaboration between the Emmaus Center for Spiritual Life and Vocation and the Sturzl Center for Community Service and Learning. We have four student staff members and two professional staff members who oversee the trip leaders, plan the logistics of each trip and host educational sessions before and after the trips. Each trip is led by one or two Trip Leaders who take part in intensive training before their trip and while on their trip, they receive 24/7 support from professional staff on campus.

What if I have an idea for a new trip?
We love having new ideas from students, faculty and staff, so please complete the new trip proposal form if you are interested in sharing your idea! If you have an idea for a new trip, you will get to meet with the TRIPS staff to discuss your idea and consider the feasibility of the social justice issue and location. We're excited to hear from you!