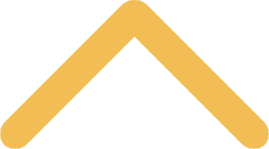 Writing Across the Curriculum
Writing is integral to the liberal arts curriculum at St. Norbert College. To write is to think, to learn, to discover, to create, to express. To write is to participate in the world – locally and globally.

St. Norbert College's Writing-Across-the-Curriculum Program is Grounded in the Following Beliefs

•    Writing facilitates effective learning.
•    Writing is a complex process involving creating, shaping, drafting, revising, and editing.
•    Writing encompasses a variety of written forms and an awareness of diverse audiences.
•    Writing is most effectively taught in content-specific courses.

Since writing is essential to learning in the classroom and to communicating in the world at large, students need to master their writing skills and take responsibility for their written work. Students have an obligation to their academic community to perform their best on all written assignments. Consequently, every written assignment a student submits to an instructor must be guided by the following principles:

Respect for the Subject
Students should engage the course material on an intellectual level, demonstrating a respect for the integrity of subject material. Thus written work must reflect that respect for the subject by displaying that the writer has honestly and sensitively explored the subject and presented it in an intelligent and well- organized form. Such respect also means that students will be careful not to plagiarize.

Respect for the Reader
Students should demonstrate that they respect the values and concerns of their readers. Thus written work should address the needs of its audience, which include an intelligent, coherent, and grammatically correct presentation of information; a use of unbiased language to avoid sexist or other pejorative rhetoric; and an awareness, and tolerance of alternative viewpoints.

Respect for Language
Students should join the discourse community of the course and present written work that reflects an understanding of and respect for the conventions of that community. Thus written work should use the proper language (or terminology) of the course, the proper format, and the proper documentation style.

Respect for Fellow Students
Students should respect their fellow students as writers. Thus students have an obligation to turn in their assignments on time (since instructors often respond to essays only after all are submitted), to keep library sources available to classmates, respond constructively to fellow students' written drafts when working collaboratively, and to turn in only original written work.

Respect for Self
Students should take pride in and ownership of their writing. They will assume personal responsibility for all elements of their written work by recognizing that their writing is a reflection of their selves.
In order to further this mission, it becomes imperative that students devote energy to all stages of the writing process- planning, shaping, writing, revising, editing and proofreading. The final written product is the natural reflection of the writing process and must follow standard writing conventions:
Higher order concerns: logical organization that reflects a clear focus and solid content as defined by the assignment; coherent, unified, and detailed paragraphs that support overall focus; appeal to specific audience.

Lower order concerns: grammar, mechanics, punctuation, and usage; varied sentence structure; deliberate diction; graceful and effective transitions; other elements of style.

Students who need further help refining their writing have an obligation to see their instructor for help, use the college writing guide – currently The Wadsworth Handbook (latest edition) – and use the various support services at St. Norbert, especially The Writing Center, a free tutoring service available to all St. Norbert students.

Instructors have the right and the obligation not to accept written work that fails to meet adequately the above college writing conventions. Note: The above writing conventions apply to formal, revised writing, not necessarily to informal, writing-to-learn exercises (including journal writing).

Note on Plagiarism: All students must abide by the Academic Honor Code, which defines the obligations students and instructors have toward the academic community. Students are also responsible for understanding the parameters of the writing criteria defined by each course and instructor.