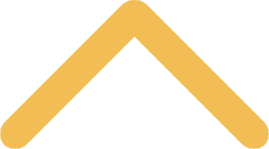 Curriculum and Requirements
The following statement represents the current writing requirements as outlined in the St. Norbert College Catalog. These requirements are adapted from the previous General Education program, and will be subject to reorganization in the following years to better advance the current Core Curriculum requirements.
Core Curriculum Courses at the 100 and 200 Level
All Core Curriculum courses at the 100 or 200 level will have a writing dimension, which includes writing-to-learn exercises, essay exams and a formal out-of-class writing assignment. These writing requirements must be described in the course syllabus.

Writing-to-Learn Exercises
Courses will promote the concept of writing-to-learn and focus on the writing process as a means to understanding course content. Possible writing-to-learn exercises include:
Note taking and reflection
Journal writing
Directed writing in class or outside of class
Mini- or Microthemes
Informal writing beginning class, within class, ending class, or outside of class
Written quizzes
Essay Exams 

Every exam will have at least one essay question that requires students to write a paragraph or more explaining concepts, making connections, synthesizing material, arguing a thesis, etc. Though instructors are urged to incorporate an essay component on every exam, they may modify this component to meet particular exam needs.

Formal Out-of-Class Writing Assignment
Every course will require students to write a minimum of two typed pages of formal writing that demonstrates their general writing ability: thesis development, organization, paragraphing, grammar, mechanics, etc. Instructors will guide students through the writing process, providing feedback as students work toward the finished product. Possible activities include collecting thesis statements, requiring formal or informal outlines, using peer review, requiring students to work with tutors in the Writing Center, providing feedback on drafts, conducting peer review workshops in class, conferencing with students about their writing, implementing a revision policy for essays. Possible writing assignments include:
Response essays
Book reviews
Evaluations
Summaries
Case studies
Lab reports
Students will be expected to use the college writing guide – currently The Wadsworth Handbook (latest edition) – as the writing guide for 100 and 200 level courses in the Core.
Writing-Intensive (WI) Courses
All WI courses will require students to compose a minimum of 3,000 words of polished writing for the semester. Instructors will provide systematic attention to the writing process by guiding students through the various stages of that process. Suggestions for integrating the writing process into courses include: requiring students to submit thesis statements, outlines, and other planning documents for review; providing written feedback on student drafts; and conducting peer review in the classroom.

In addition, students will be guided in their writing by the following:
Students will be asked to write at least four out-of-class essays (totaling 3,000 words for the semester); one essay will be a documented research essay. Instructors will provide students with detailed written assignments defining due dates, audience for essay, format of essay, evaluation criteria, and other concerns.
Assignments will be sequenced so students move from basic to more complicated writing situations that demand increasingly complex rhetorical skills. Recommendation: sequence assignments to move from the personal (expressive writing close to the self), to the informational (writing concentrating on the subject or message), to the persuasive (writing emphasizing audience).
Students will be given a general introduction to academic library research and writing and be required to incorporate secondary sources from the library (which may include journal and magazine articles, newspaper articles, book chapters, and government documents) in a documented essay using the appropriate documentation style for the course (as determined by the instructor). Instructors will address the purposes of academic research and the legitimate ways to use research materials.
Instructors will concentrate in class on the higher order concerns about writing – content, organization, audience, research, etc. – and address lower order concerns – grammar and mechanics, for example – individually with students as these problems pertain to specific writing assignments. Instructors will refer students with basic writing problems to The Writing Center.
Students will be allowed to revise at least one essay for a better grade at the discretion of the instructor. Recommendation: to ensure that students put effort in all stages of the draft, instructors will hold students accountable for the initial draft by requiring peer review, Writing Center review, or by incorporating the performance of the first draft into final grade for the assignment. Only those students who have a quality draft will be allowed to revise.
Students will be expected to use the college writing guide – currently The Wadsworth Handbook (latest edition) – as the writing guide for the college, and they will be urged to use The Writing Center.
Core Curriculum Courses at the 300 or 400 Level (C-AD courses)
All C-AD courses will require students to compose a minimum of 2,000 words of polished writing for the semester. These requirements must be described in the course syllabus. Instructors will provide guidance throughout the course by following these guidelines:
Assignments will be sequenced and require students to advance to more complex thinking and writing skills as the semester progresses.
Instructors will require students to do primary and secondary research, using the methods and documentation style appropriate to the nature of the course.
Instructors will assign one research or term paper at the end of the semester according to the following procedure: for longer projects, instructors will sequence shorter writing assignments that build up to the final research project, thus insuring that students received substantive feedback on their writing.
Students will be expected to use the college writing guide – currently The Wadsworth Handbook (latest edition) – as the writing guide for the C-AD courses, particularly the sections "Writing with Sources" and "Writing in the Disciplines."
Major Courses
Though the Core Curriculum is designed to guide students through the writing process, each major and interdisciplinary major will address writing in that particular field of study, thus reinforcing the writing instruction given in the lower and upper biennium courses, and tailoring the writing instruction to majors.

Since writing is an essential skill in every academic field, and since each field has its own specific writing and researching conventions, it is vital that students be taught discipline-specific writing skills by experts in the field. Such a writing emphasis may be accomplished by a specific course or by a series of courses addressing writing within the major. Such a course (or courses) will do the following:
Induct students into the discourse of the disciplinary community by requiring them to write the kind of documents that professionals actually write for that discipline (whether academic writing, practical writing, or some combination). While the final written product is important, instructors will guide students through the writing process.
Require students to become familiar with the materials professionals use in their field of study. Instructors will provide an overview of the specialized research methods, bibliographical research sources and materials, documentation style, and document formats appropriate to the major and field of study. Such materials include primary and secondary sources: students will be required to read primary works beyond textbook presentations; students will be required to work with secondary research sources appropriate to the field of study.
Encourage students to work collaboratively whenever appropriate. Recommendations: students can work in peer review groups and/or research and write collaborative research reports.
The discipline should meet as a group and determine the criteria for courses that address the writing needs of discipline majors. Disciplines are encouraged to consult the Writing Program Director as they design their writing-emphasis course(s).