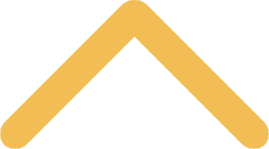 Women's and Gender Studies Course Offerings
WMGS 110 Introduction to Women's and Gender Studies (Core: DD)
This introductory course focuses on one central question: What difference does gender make? By examining a variety of texts (articles, novels, film, popular culture), we learn not only how to analyze issues of power, gender and identity, but we also relate those issues to the wider world around us. Specific thematic units include socialization, violence, work, the female body, language, sexuality, motherhood and the family, race, globalization, and voices from the third wave of feminism.

WMGS 201 Men and Masculinities
What does it mean to "Man up!" or "Be A Man!"? Do these expressions have consequences for men and women? Why do men occupy the majority of positions in government leadership and CEO positions in Fortune 500 CEO companies? Is any of this changing? When people say that, "men aren't what they used to be!" do these people have a firm grasp of history, and what point in history are they referring to? This course will explore these questions and more through an introduction to the sociology of masculinity. While typically, conversations about gender have focused on women, this course will focus on men, their relationships with one another, their relationships with women, and their position in the gendered order. As a women's and gender studies course, this course will explore systems of inequality that advantage some, and disadvantage others because of their identities. In addition to gender, we will also consider the construction of masculinities along with other identity categories like race, class, religion, dis/ability, age, and sexuality. This course will introduce students to major themes in social justice movements, women's and gender studies, feminist studies, and sexuality studies within the United States and around the world.

WMGS / ENGL 206 Sexuality and Literature: Lesbian, Gay and Transgender Texts
When Lord Alfred Douglas, Oscar Wilde's partner, famously said, "I am the love that dare not speak its name," referring to his own hidden sexual identity, he articulated a conundrum in gay identity: How do you tell your story when it is unspeakable? This introduction to the lesbian, gay and transgender tradition in literature tackles this question among others. This course focuses primarily on 20th-century U.S. texts (fiction, poetry, drama, non-fiction, film and theory). Students will read such authors as E.M. Forster, Walt Whitman, Radclyffe Hall, James Baldwin, Audre Lorde, Jeanette Winterson, Gloria Anzaldua, Leslie Feinberg and Tony Kushner. 

WMGS / THRS 268 Sexuality, Intimacy and God
This course explores the meaning and significance of sexuality and sex for human fulfillment. It examines the ethics of intimate and sexual relationships in light of Christian theological and scriptural traditions as well as reason (including social and scientific sources) and contemporary human experience. Specific topics under examination include the "hookup culture" on contemporary college campuses, the social construction of gender and expression, unmarried sexuality, same-sex relations, contraception, abortion and sexual violence. Students engage various theological, philosophical, natural and social science sources, including imagery in the popular media, traditional Roman Catholic teaching, "revisionist" theological perspectives, and feminist insights regarding the body, sex and human relationships more generally.

WMGS / INTL 300 Contemporary Latin American Literature and Culture (Core: BB)
This course covers Latin American literature and culture of the 20th and 21st centuries across a variety of mediums, including film, music, telenovelas, pop culture, social media, news and current events, as well as comics and graphic novels, short stories, poetry and novels, among others. The course is structured around the following themes: indigenous and Afro-Latinx communities, the Latin American boom and post-boom, Latin American dictatorships and U.S.-Latin American relations, and immigration and the U.S. Latinx experience. We pay particular attention to the history of European colonialism and its legacies; U.S. socio-economic imperialism; and the intersections of race, class, gender, sexuality and citizenship. Spring semester.

WMGS / ENGL 310 Race and Sex in Contemporary U.S. Texts
This course examines race and ethnicity in American-Indian, Latino, African-American and Asian-American texts in the contemporary United States (1960s to present). The course investigates recurrent issues like immigration, memory and identity, and the legacy of slavery as we understand the political and cultural underpinnings of the texts. Writers include Louise Erdrich, Sherman Alexie, Junot Diaz, Sandra Cisneros, Toni Morrison, Walter Mosley, Gish Jen and Don Lee. This course meets the literature and cultural diversity requirement for English majors with secondary-education certification. Spring semester. 

WMGS /ENGL / AMER 311 Women and Literature
Through exploring literary texts by women, this course analyzes how the construction of "woman," sex and gender has changed over time and investigates how it intersects with issues of race, class, sexuality and nation. By using feminist literary theory, the course engages the most pressing issues in the field from ideas of women's literary voice to claims that challenge female authorship altogether. Special topics may include contemporary women writers, gender and 19th century novel, and ethnic women writers. Authors may include Virginia Woolf, Adrienne Rich, Gloria Anzaldua, Margaret Atwood, Bharati Mukherjee, Leslie Feinberg, Edwidge Danticat or Marjane Satrapi.

WMGS / THRS 318 Feminist Theology (Adv. Core: CI)
This course introduces students to feminist theology as a theology of liberation, examines its foundations in feminist theory and Christian revisionist sources, and explores its contributions to the Christian, especially the Catholic, faith tradition.

WMGS / THRS 324 Women in the Bible (Adv. Core: CI) 
This course uncovers the untold and often troubling stories about women in the world of biblical literature. The material provokes thought and dialogue regarding the biblical writers' perspectives on gender, sexuality and personhood. Students are encouraged to think honestly and courageously about their own assumptions regarding authority, identity and participation in unjust social systems. Students learn new methodologies to analyze gender and sexuality in order to rethink long-held social norms. Throughout the course, students regularly reflect on how biblical representations impact the roles of women and men in contemporary society.

WMGS / AMER / HIST 327 Women and Gender in United States History
This course will explore women and gender in American history from colonial America to the present. We will examine how gender norms changed throughout history, and how individuals interacted with those norms. We will analyze how women and notions about gender shaped American politics: through cultural trends like fashion; through family and daily life; and through social movements like suffrage, temperance, and welfare rights. We will ask, when did gender constrict the choices that individuals faced, and when did individuals expand and even disassemble gender norms? Alternate years.

WMGS / COME 331 Gender and Media
Why are some genres of media labeled as feminine or masculine? How are men and women represented in media? What impacts do these representations have on media viewers? This course explores these questions and more from multiple scholarly perspectives. Various forms of media such as advertising, television, movies, video games and news are considered. Fall semester.

WMGS / SOCI 346 Intersections of Privilege (Adv. Core: DD)
This course engages in an interdisciplinary and multimedia examination of social inequality, focusing on the complex and intersecting ways that social groups gain advantage over and marginalize others. Students examine topics including race (whiteness), sexuality (heterosexuality), gender (masculinity), class (economic and cultural capital) and nationality (global privilege associated with first-world status). This course integrates perspectives on how privilege is reinforced in day-to-day interactions as well as in larger social structures.

WMGS / HIST 351 Women, Gender and Imperialism
Western women played significant roles in British colonies in Africa and India in the fields of education, public health and missionary work. These women believed that they could improve the lives of non-Western women by acculturating them to middle-class, Western and Christian norms. The course explores how these women tried to reshape key social institutions in Africa and India, such as marriage, parenting, medical practices and religion. This course also explores how the women and men these individuals came to "civilize" in turn shaped the cross-cultural encounter through their powerful reactions to the often unwelcome acculturating messages they received. Spring semester, alternate years.

WMGS 360 Feminist Theory
This course takes a sociology of knowledge approach to the development of feminist theory from the 18th century to the present. A variety of modern and postmodern feminist theories are placed in social, political and historical context. Primary source examples of each school of thought are read, applied and evaluated. Because feminist thought has been a response to the conditions of women throughout history, women's oppression at various points in history is covered. Prerequisite: instructor's consent. Alternate years.

WMGS / SOCI 361 Gender, Sexuality and Society
While gender and sexuality often appear natural, this course investigates their social roots. Throughout the semester, we explore the diverse ways in which gender and sexuality have been conceptualized, embodied, shaped, policed and transformed. Additionally, we examine the relationship between gender, sexuality, inequality and major social institutions, including education, media, work and family. Finally, we explore the intersections of gender, sexuality, race and class as they relate to a variety of contemporary issues and controversies, including "hooking up," marriage laws, gender reassignment surgery and sex education.

WMGS / ART 375 Race and Gender in Contemporary Art (Adv. Core: DD)
A survey of how artists explore and express personal identity, unique bias and social marginalization and how contemporary art reflects society's evolving and changing attitudes toward matters of life, love and death.

WMGS 289 / 389 / 489 Special Topics (2 or 4 credits)
A study of a single topic of special interest to students. When the course is offered, the topic is listed in the timetable of courses.

WMGS 490 Independent Study (2 or 4 credits)
This course allows staff and students to explore together topics of special interest. Prerequisite: approval of the women's and gender studies advisory committee.

WMGS 494 Internship in Women's and Gender Studies 
This internship experience allows students to apply their studies in a supervised work situation. Students benefit from an inside look at different kinds of organizations by having a chance to work in their field of study and by gaining experience with state-of-the-art equipment and practices. Prerequisite: junior or senior standing and instructor's consent.