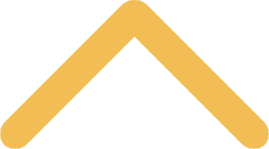 World Literature Course Offerings
WOLT 210 Soviet Dissident Literature (Core: EI)
This course explores 20th century Soviet culture and society through readings of Soviet dissident literature. Besides a close reading of the literary texts, considerable attention is devoted to the history of the Soviet period, Soviet ideology, Russian culture in the former Soviet Union and abroad, and contemporary Soviet society. Authors who may be studied include Zamiatin, Babel, Olesha, Solzhenitsyn, Bulgakov, Pasternak and Brovdsky.

WOLT 320 Nineteenth-Century Russian Fiction (Adv. Core: WT)
This course serves as an introduction to 19th-century Russian literature seen within its historical and cultural contexts. After a brief survey of Russian history and literature from the Kievan Period through the 18th century, the course concentrates on famous short stories and novels by Pushkin, Gogol, Turgenev, Dostoyevsky, Tolstoy and Chekhov. These works are examined not only as literary masterpieces, but also in terms of the ethical and value questions they raise. Students write critical essays, take essay examinations and read additional material helpful to understanding Russian literature as a major part of 19th-century European culture.

WOLT / CLAS 325 Classical Mythology (Adv. Core: WT)
This course studies both Greek and Roman mythology in their literary and cultural contexts. The course considers the meanings, purposes and universality of various myths, such as the stories of Prometheus, Orpheus, Oedipus and Aeneas. It may also include comparative elements, touching, for example, Norse, Celtic and American Indian myths.