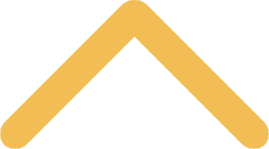 Washington Media Institute
As part of the Washington Media Institute (WMI) program, students spend a semester in Washington, D.C., studing traditional journalism, social media, content creation and new generation public relations. The program is designed to enhance students' college degrees with experiential learning, tailored internships and specially designed core seminars. The program includes site visits, guest speakers and networking opportunities, which give students the professional experiences they need to enter the job market. 
Students may attend the seminar in the fall, spring or summer, and they will earn academic credit that may be used for political science and/or communication and media studies electives. 
Students from any discipline are welcome to apply as WMI helps students develop the media skills they need to be career-ready in the 21st century. WMI courses are fully integrated with the Communicaitons and Media Studies cirriculu. Students enroll in WASH 3932 with approval and take the following courses. 

Courses:
WASH 3932 Washington Media Institute
COME 394 Washington Media Institute Internship
COME 395 Media Entrepreneurship 
(fulfills elective in the Leadership minor)
COME 396 Media in Todays Society (Core: EI)
COME 397 Politics, Journalism, New Media
(may fulfill POLI elective with substitution form)

Apply online for the Washington Media Institute.