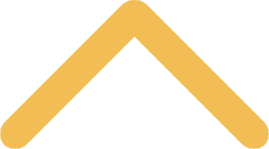 Communication & Media Studies
Messages bombard you everywhere; they inform you, influence your decisions and shape your world. The ability to analyze, synthesize and critique these messages helps you to understand the motives of others and to express yourself clearly and wisely.

Through your work in communication and media studies, you'll learn how to focus on the ways people use messages to generate meanings within and across various contexts, cultures, channels and media. It's a field that promotes the effective and ethical practice of human communication – and, as you explore that field, you will hone your grasp of spoken and written language, equipping you to both understand and be understood. In other words, you will prepare yourself to connect to and collaborate with others, in work and in life.
At St. Norbert, you can earn a Bachelor of Arts degree in communication and media studies with one of two concentrations:
You can also major in speech communication to teach in high school.
In addition, you may pursue a communication and media studies minor in one of three areas:
Communication studies
Media studies
Speech communication with secondary-education certification
A Communication & Media Studies Degree at Work
Employers and graduate school admission officials prize a sophisticated approach to, and understanding of, communication and media. Indeed, communication competence, tempered by the ethics learned in St. Norbert's liberal arts environment, provides a powerful asset for pursuing graduate studies or beginning your career.
St. Norbert communication and media studies graduates have succeeded in many professions:
Public relations manager
Media salesperson
Event planner
Lawyer
Broadcast journalist
Advertising copywriter
High school teacher
Political press agent
Marketing manager
College admissions officer
Capitalize on Your Communication & Media Studies Degree
As a communication and media studies major at St. Norbert College, you will have access to internships that provide invaluable professional experience. These include internships on campus or with regional broadcasters, public relations firms, print publications, marketing firms, advertising agencies and nonprofit organizations.
In addition, the opportunity to
study abroad
can expand your ability to communicate in different contexts and within and across different cultures – a boon as you seek work in a global world.
You may also qualify for awards and scholarships available only to communication and media studies majors.
Program Profile
In this St. Norbert College Magazine feature,
Valerie Kretz
(Communication & Media Studies) invites us in to a class in her
COME 352 Media Effects course
. In this upper-level communication and media studies course, we dig into what social scientific research tells us about the uses and impacts of media.
Alumni Highlight
Emmy Award-winning outdoorsman and broadcaster Bill Sherck '94 tells stories of the outdoors throughout the Midwest, and from Canada to the Dominican Republic.