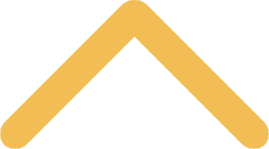 Counseling & Psychological Services (CAPS)
---
Nationwide 988 Suicide & Crisis Lifeline   
The 988 Suicide & Crisis Lifeline provides free and confidential support for anyone experiencing a suicidal, mental health, and/or substance use crisis, 24/7 Call, Text, Chat.
CAPS has more information on our "How to Recognize and Help When Someone is in Distress" webpage.
---
 Teletherapy
We are now able to provide teletherapy services given by SNC CAPS. Please call the CAPS office at 920-403-3045 or email at
counseling@snc.edu
for further information.
---
Counseling & Psychological Services (CAPS) is here to help you deal with the transitions, challenges and overall experience of life while at St. Norbert. You can come to us when dealing with academic stress, roommate issues, anxiety, relationship questions or when you simply feel down about something.

Our staff sees over 400 students each year. The average number of sessions per student is between three and six meetings, but we do not have a set limit on the number of sessions a student may receive. We try to balance the demand for services with the severity of the issue so that we generally can see students for as long as needed.

Services and Appointments
We offer a variety of services – all covered by the student health fee.

Educational Programs and Workshops
We can present on-demand programs or workshops on certain areas of mental and physical health.

Self-Help Resources
Get connected to resources on areas of concern such as academics, drug use, alcohol, anxiety and more ... 

Parents
As parents of college students, it is important to be aware of our services and confidentiality policies.

Faculty and Staff
Faculty and staff often act as student mentors. As such, it is good to be aware of the warning signs of student distress – and understand the treatment options available to students.