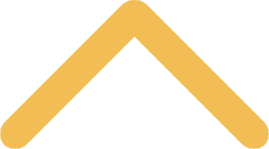 SNC ASD Support Program
Requirements for Involvement
Acceptance to St. Norbert College
Documentation of a diagnosis on the autism spectrum.
Components of the Program
Weekly meetings with a counselor in Counseling & Psychological Services at St. Norbert.
Meet with a peer mentor (upper class SNC student with training in ASD)
Social event approximately one time per month with peer mentors and other students in the program.
Assisting students by referring and collaborating with faculty and other departments including:
 

o

 Housing
o Academic Support Services
o Career & Professional Development
o Dining Services
General Goals of the Program
Tailored support to the individual students in the program.
Assist with transition from home and high school to college.
Assist students as they move from freshman to senior, to life after SNC (graduate school, first job, etc).
Enhance academic success while addressing social/interpersonal skills, self-advocacy and emotional regulation.
Each of our counselors has received autism spectrum disorder (ASD) training and is prepared to assist students on the spectrum. Counselors also provide campus-wide training and education for faculty, staff and students. The number of students participating in this support program is limited. 

Students with ASD often require various accommodations. For questions about the accommodations available, please contact Academic Success, Support & Accessibility to guide you through the process.

Frequently Asked Questions

Is there an extra fee to participate in the SNC ASD Support Program? 
No. Students involved in the program only need to meet the "Requirements of Involvement" noted above and after an interview with program staff a decision will be made whether the program is a good fit.

What if I do not have specific documentation or a formal diagnosis of an autism spectrum disorder?
Prior to being considered for involvement in the program, documentation stating that a diagnosis of autism spectrum disorder has been given by a certified professional is required.

Are there special classes or on-line courses at SNC for students on the autism spectrum?
No. Students with an autism spectrum diagnosis attend the same classes as students without an autism spectrum diagnosis. Accommodations can be requested by contacting Academic Success, Support & Accessibility.

Is there a different process for applying to St Norbert College if the student has an Autism Spectrum diagnosis?
No. The application process is the same for all prospective students. Contact Admissions for further information.

Are students in the SNC ASD Support Program involved in the program throughout their entire time at SNC?
Most students are involved in the program throughout their time at SNC. The program is voluntary and the student can therefore choose to discontinue participation at any time. If the student chooses to discontinue participation and then would like to once again become involved, the student can make a request and meet with program staff to discuss the options.