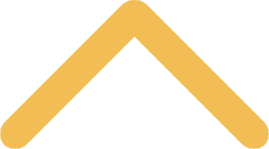 Services and Appointments
Counseling and Psychological Services offers a variety of services – all of which are covered with the student health fee. Please review the information below to determine which service might best serve your needs. If you're not sure, please give us a call (anonymously if you like) and we'll be happy to advise you.

Individual Counseling Sessions
Counseling sessions are available at no charge to any enrolled degree-seeking St. Norbert College student who has paid the student health fee. 

Appointments
Scheduled appointments are available for students interested in speaking with a psychologist or counselor when the situation is not considered an emergency. We schedule these appointments within a day or two and sometimes sooner. The intake appointment is typically 50 minutes and follow-up meetings will be determined as the presenting issues are discussed with your counselor.
Same Day Access Appointments are appointments that can be set to meet with a counselor that very day for approximately 30 minutes.
All appointments are through secure teletherapy. 

Crisis Appointments and After-Hours Care
Crisis appointments are available at any time. If you feel at risk of harming yourself or others, simply call us or walk over and let us know you need immediate assistance, and we'll find a way to meet with you.

After-hours contacts should be coordinated through an area coordinator or SNC Campus Safety at 920-403-3299. A counseling staff member will be available after hours for over the phone consultation in crisis situations. After-hours counseling is also always available through the local Crisis Center at 920-436-8888 and the National Suicide Prevention Hotline 800-273-8255 or 800-784-2433.

Alcohol and Other Drug (AODA) Appointments 
These appointments are for students that have been referred by an area coordinator or a Judicial Affairs representative, as part of the sanctioning process. The first meeting is 60 minutes and is similar in format to first appointments. A follow-up meeting of 30-55 minutes is included to follow up on information obtained in the first meeting. The goal is to help you understand the outcome of your actions.  All the information shared is confidential; the only thing an Area Coordinator, or the Office of Judicial Affairs will know is that you have attended the appointment and that you have successfully completed the meeting(s) that were assigned to you.
If you'd like to schedule an appointment with one of our staff members, please contact us at 920-403-3045 or counseling@snc.edu.