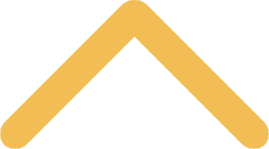 Health Services
Vision: An SNC community in which all people achieve their fullest potential for health and well-being.

Mission: To provide easily accessible, high-quality health care services allowing SNC community members to achieve their personal wellness goals. Health Services continuously strives to support services, programs, policies and environments that promote health and well-being for the entire campus.


---

Appointment Scheduling
If you are experiencing a medical emergency, please call 911.
Call Health Services at 920-403-3266 to schedule your appointment.
Limited online appointment scheduling is available via the Medicat Patient Portal by clicking on the Appts link. If you don't find a suitable date/time, please call our office at 920-403-3266 for additional appointment options.

To make sure that you are seen as expeditiously as possible, the online appointment scheduling option is NOT intended for individuals with the following upper respiratory symptoms: sore throat, cough, congestion, and/or fever.  Please call (920) 403-3266 if you are experiencing any of these symptoms for more information and availability of appointment dates and times.
Appointment Instructions
Masks are required in health services if you have the following symptoms: fever, cough, and/or sore throat.
Watch for email instructions for mobile self-check-in which must be completed prior to arriving at Health Services.
---

Don't Let COVID Call The Shots....Get Vaccinated Green Knights!

Listed below are som COVID-19 vaccination opportunities:
Health Services will be providing COVID-19 Vaccinations weekly on Thursday afternoons between 1pm-3pm.

Call to schedule an appointment.
---

Medical Services
Health Services provides you many on-campus low or no-cost services, including nursing assessments, laboratory testing, immunizations, illness, injury treatment, physicals, foreign travel, TB screening and more. Call (920) 403-3266 to schedule an appointment.

Programs
Health Services offers a number of programs designed to promote and support the well-being of the campus community.

Local and Self-Help Resources
We've assembled contact information for all of your emergency, after-hours or primary care needs. You'll also find information on local pharmacies, and a wealth of self-help health and wellness resources.

Insurance
All current students are required to have a health insurance plan and provide and maintain that information with Health Services via our Medicat electronic health record system patient portal. Any charges not covered by the Student Health Fee will be courtesy billed to the patient's insurance. Click here for more fee information.
Student Health Fee
A health fee of $142.50 per semester is assessed every student for services provided in each of the respective areas located in the Mulva Family Fitness and Sports Center including, general medical services provided in Health Services, counseling services and use of the state-of-the-art fitness center and pool.