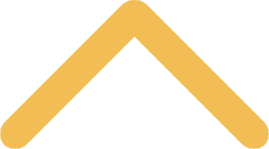 Health Services
Our clinical services are provided by a team of highly-qualified and experienced nurses and advanced providers who are dedicated to help you attain your personal, academic and life goals. Our team collaborates to offer you the most comprehensive care on-campus and also has access to a large network of community healthcare providers off-campus who accept referrals.

Medical Services
Health Services provides you many on-campus low or no-cost services, including: physical assessments, laboratory testing, immunizations, illness and injury treatment. Limited online scheduling can be accessed by using this Medicat Patient Portal link to login. Physical, foreign travel and TB screening appointments can only be made by contacting us directly.

Programs
Health Services offers a number of programs designed to promote and support the well-being of the campus community.

Local and Self-Help Resources
We've assembled contact information for all of your emergency, after-hours or primary care needs. You'll also find information on local pharmacies, and a wealth of self-help health and wellness resources.

Insurance and Student Health Fees
All current students are required to have a health insurance plan and file it with Health Services. A health fee of $125 per semester is assessed every student for general services provided in Health Services including basic counseling services and access to the state-of-the-art fitness center and pool.