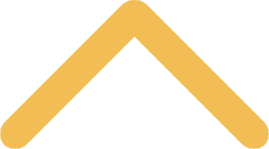 Student Health Insurance and Fees
Student Health Insurance Requirements
All full-time students are required to have a valid health insurance​ policy on file. To provide current and accurate health insurance information, use this 
Medicat Patient Portal
link for access to your electronic health record. 
St. Norbert College is pleased to announce that a health care option exists for current SNC students through WPS Insurance. Application to and acceptance of this health insurance option is completely voluntary as SNC does not require students to enroll. If you choose to enroll, the health insurance contract will be between you and WPS Insurance.
We believe this to be a great option that is worthy of your consideration should you be in the market for health insurance. For more information, download the 
Voluntary Plan brochure
 or the
International Student Plan brochure
from WPS. To enroll in the WPS/WAICU Health insurance plan
download the application
and submit directly to WPS.
Please bring an insurance card with you to St. Norbert College. Check with your insurance company about the networks your plan is affiliated with. Any bills incurred at St. Norbert College will be posted on your student Bursar account and courtesy billed to your insurance provider. All deductibles and co-payments are the responsibility of the student.
Health insurance is available for spouses and dependents of students enrolled in the St. Norbert College/WAICU plan. Please visit
WPS/WAICU Insurance
for more information.

Graduating Seniors
The "Getting Covered Campaign" is provided to inform young Americans about insurance coverage under the Affordable Care Act after graduation. Healthcare.gov provides information on health insurance options for young adults, including staying on your parent's plan until the age of 26 if no other viable options are available.