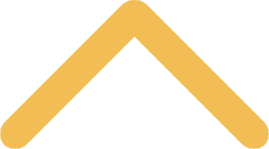 Resources for Faculty and Staff
Many staff are not aware that we offer free counseling services to students who are enrolled at the college. 
W
e follow strict privacy rules to ensure that students can utilize our service without fear of negative consequences from administrators, faculty, staff or fellow students.
When to Refer a Student
In many cases of student distress, faculty and staff can provide adequate help through:

Empathic listening

Facilitating open discussion of problems

Instilling hope

Validating and normalizing concerns

Conveying acceptance

Giving reassurance

Offering basic advice 
In some cases, however, students need professional help to resume effective functioning or to improve their overall situation. The following signs indicate a student may need counseling:
The student remains distressed following repeated attempts by you and others to be helpful.
The student becomes increasingly isolated, disheveled, irritable or disconnected.
The student becomes unusually preoccupied with abstract, philosophical or religious themes, and it is not typical of them.
The student's academic or social performance deteriorates.
The student's behavior reflects increased hopelessness or helplessness.
The student shows significant and marked changes in behavior and mood.
The student is rumored to be heavily engaged in substance use or other self-destructive behavior.
How to Refer a Student
Speak to the student in a direct, concerned and caring manner.
Because students may initially resist the idea of counseling, be caring but firm in your judgment that counseling would be helpful. Also, be clear about the reasons that you are concerned. ("I am worried about you doing okay in school, and I bring this up because I care about how you are doing.").
Be knowledgeable in advance about the services and staff of Counseling and Psychological Services. We strongly encourage you to give us a call prior to the referral so we can suggest which therapist might be best for the student of concern. Thus, when you refer the student you can say that "Counselor X is really knowledgeable about Y so I'd like you to meet with him/her." We find that direct referrals are much more impactful than "see someone over there" type of referrals.
Suggest that the student call to make an appointment, but you can call us with the student present and explain the situation, and we can suggest a time to come in.
In some situations, you may find it easier to walk the student over to Counseling and Psychological Services. You could review the Counseling and Psychological Services website with the student as well.
If you need help in deciding whether or not it is appropriate to make a referral, call us for consultation with a counselor.
Our staff can come to your department or class to speak further regarding general referrals and services.