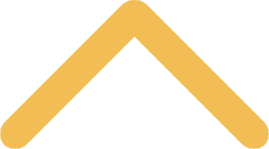 Frequently Asked Questions by Parents & Families
Thank you so much for visiting our website. We enjoy working with parents or other relatives who are concerned about the welfare of their child/relative. Below are the most frequent questions we get and our answers to them.

How much are counseling sessions?
Counseling sessions are free. They are included in the student services fee each semester.

Can my student/child sign a blanket release so I know what's going on with my student at all times?
No, the student may consent to have us disclose specific information to you but the student always has the right to revoke that authorization. We do try to work with students on getting parents/family involved if clinically appropriate but again, they have the right to refuse.

Can I make an appointment for my student? How do I know if they kept an appointment?
You cannot make an appointment for your student, but we can let you know some times that might be free if your student chooses to come in to see us. Unless there is a written authorization to disclose information signed by your student, we cannot tell you if he or she kept the appointment, missed the appointment or canceled the appointment.
How do I withdraw from the college because of a medical condition?
For more information on a medical or mental health withdrawal from the College, please contact the Office of Academic Success, Support, and Accessibility at 920.403.4021 or acadsupport@snc.edu.

Can your office prescribe medications?
Counseling and Psychological Services does not have staff to prescribe medication. Health Services, also located on the second floor of the Mulva Family Fitness and Sports Center, has advanced providers and a consulting psychiatrist who can prescribe medication as appropriate. We collaborate with the Health Services staff to provide the best comprehensive care possible.
Will you notify the family in cases of emergency?       
Our office will notify family if the student gives us permission. However, we do insist that in cases of life-threatening emergencies, the local police department, our staff or the local psychiatric facility examine the student to ensure safety.
In some cases of suicidal risk, we will recommend that the student allow us to work with mom or dad or another family member to get treatment at a facility closer to home. However, if the student refuses, we must utilize the local services, and we cannot disclose that unless the student gives permission.

If a student is transported to the hospital for an alcohol or drug related emergency or other medical emergency, Campus Safety will notify someone in student affairs. The student affairs representative should then notify the emergency contact listed on your student's registration form.

How many students are dismissed for having mental health problems?
No students are dismissed solely for having mental health problems. We routinely see students with a wide range of serious issues. It is only when the student's behavior has become very disruptive to the college community; the student is unable to complete the academic requirements; or the student is recurrently at risk of harm to self or others that a medical withdrawal might be appropriate. It is only in those rare cases when the symptoms become unmanageable or disruptive that we would issue a medical withdrawal. Once the condition is resolved or improved, the student can reapply to the college and be readmitted with proper documentation of improvement.

How do I know when to contact your office?
Any time you have concerns about your student's functioning, we're happy to help directly or provide alternative methods of addressing the issue. For example, parents periodically call and are worried about the social life of their student who might feel lonely or like they are not making friends. Unless there are unusual circumstances, we would contact the resident assistant (RA), community assistant (CA) or area coordinator for the student, share your concerns and have them speak with the student to determine a course of action which may include visits at our office or simply the hall staff working more closely with your student. We would not disclose any personal history you reveal with the hall director or resident assistant to minimize any privacy concerns, but since they interact with the students on a daily basis, we like to start there.