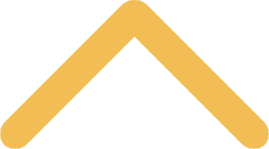 Professional and Student Staff
Area Coordinators (AC) - Professional Staff Member
Area coordinators are responsible for the management of multiple residence halls with a focus on student development, academic success, and community building. Within the living and learning environment, your area coordinator strives to create a positive community, serves as the judicial hearing officer, advises a community council, supervises student staff members, and implements programs. Area coordinators are a full-time, live-in professional with a Bachelor's or Master's degree.
Resident Assistants (RA) - Student Staff Member
Resident assistants are experienced student leaders who live on each floor of the residence halls. Your RA has been selected as a resident assistant because of his or her concern for others, knowledge of the college, scholarship and dedication to the philosophy of residence hall living. He or she facilitates an active and cooperative living environment that is conducive to studying, personal growth and safety. They also receive special training in all aspects of residence hall life to personally assist students and/or to make referrals in such situations.
During regular business hours, call the hall office number. After regular business hours, the on-duty phones for each residence hall are in service from 4:30 p.m.-8 a.m. Monday through Thursday, and on Friday, 4:30 p.m.-8 a.m. Monday morning. On-duty coverage varies during breaks. Campus Safety is available at all times at 920-403-3299.

Community Assistants (CA) - Student Staff Member
Community assistants are students who work closely with our professional area coordinator staff to be a resource to resident assistants and students in specific areas.  These students are typically experienced Resident Assistants who applied to be in an elevated staff role.
Bergstrom Hall 
Office: 920-403-3704
On Duty: 920-676-7979
Nick Hemschemeyer
Area Coordinator
Oliver Dressel
Community Assistant
Mehrzad Tardast
Resident Assistant
Olivia Hanson
Resident Assistant
Hailey Murphy
Resident Assistant
Burke Hall
Office: 920-403-3589
On Duty: 920-676-7977 
Stephanie Dooge
Area Coordinator
Emma Hirt
Community Assistant
Hailey Sanders
Resident Assistant
Jake Warpinski
Resident Assistant
Jessica Steffens
Resident Assistant
Jared Kort
Resident Assistant
Sensenbrenner Hall
Office: 920-403-4118
On Duty: 920-676-7977 
Stephanie Dooge
Area Coordinator
Emma Hirt
Community Assistant
Sophia Kvam
Resident Assistant
Carolyn Neerdaels
Resident Assistant
Wayne King
Resident Assistant
Ralph Hombsch
Resident Assistant
Lucia Sanchez
Resident Assistant
Ellen Crofts
Resident Assistant
Madelaine/Lorraine Hall
Office: 920-403-3775
On Duty: 920-676-7978 
Faith Bradbury
Area Coordinator
Audrey Makope
Community Assistant
Destin Payne
Resident Assistant
Kevin Schill
Resident Assistant
Maximus Berner
Resident Assistant
Ava Baenen
Resident Assistant
Katie Navarro
Resident Assistant
Molly Freye

Resident Assistant

Mary Minahan McCormick Hall
Office: 920-403-3694
On Duty: 920-676-7979 
Nick Hemschemeyer
Area Coordinator 
Oliver Dressel
Community Assistant
Elaine Schumacher
Resident Assistant
Andrew Eickman
Resident Assistant
Kennedy Cull
Resident Assistant
Hayden Simpson
Resident Assistant
Nya Karner
Resident Assistant
Heidi Broerman

Resident Assistant

Alyssa Vanden Heuvel

Resident Assistant

Jared Brown

Resident Assistant

Michels Hall
Office: 920-403-6302
On Duty: 920-676-7980 
Alex Gruber
Area Coordinator
Porter Beilfuss
Community Assistant
Zach Smet
Resident Assistant
Olivia Bonfigt
Resident Assistant
Carlee Doverspike
Resident Assistant
Victor McCormick Hall
Office: 920-403-6440
On Duty: 920-676-7982 
Tanner Anderson
Area Coordinator
Daniel Scaife
Community Assistant
Melissa Andrade
Resident Assistant
Emma Fry
Resident Assistant
Joyana Tarsa
Resident Assistant
Catie Van Bibber
Resident Assistant
Will Bethard
Resident Assistant
Andrew Novak
Resident Assistant
Upper Class Housing
Alex Gruber
Area Coordinator - Premontre, Xanten, College Houses (Service)
Tanner Anderson
Area Coordinator - Gries
Faith Bradbury
Area Coordinator - Hugh, Doksany, Roggenburg, College Houses (Non-Service)
Stephanie Dooge
Area Coordinator - Carriage House, Townhouses, Burke
Nick Hemschemeyer
Area Coordinator - St. Joseph
Community Assistants
Daniel Scaife
Community Assistant - Gries, Victor McCormick
Audrey Makope
Community Assistant - Madelaine/Lorraine, Hugh, Roggenberg, Doksany, College Houses (Non-Service)
Emma Hirt
Community Assistant - Townhouses, Carriage House, Burke, Sensenbrenner

Britney Breckheimer

Porter Beilfuss

Community Assistants - Premontre, Xanten, College Houses (Service), Michels
Oliver Dressel
Community Assistant - Bergstrom, MMM, St. Joes