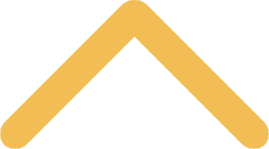 Commuter Students
All students interested in applying for commuter status will need to do so while completing the online application in the SNC housing portal.





Commuter status is defined as students who commute from their primary parent/legal guardian's home within 35 miles of the college. 
Students are eligible to apply for commuter status if they live with parents or legal guardians (not extended family) within 35 miles of the college and their permanent/primary address is the same as their local address.

Students who are currently living on campus and whose permanent address is outside of 35 miles from the college will not be granted permission to commute.

Release from the residency requirement to commute is considered on an academic year basis (not by semester). Students must verify their commuter status on a yearly basis, even if they have been previously approved to commute. 

Students can apply for and be assigned on-campus housing after they have been approved for commuter status, but the campus housing assignment is binding for the entire academic year. Student requests to change from living on campus to commuter status for spring semester will not be granted.  
If you are approved for commuter status, you may not live at any other non-campus address that is not your primary/permanent parent address. Violations of this policy could result in student conduct action and sanctions that could include suspension from the college for up to one semester, assessment of housing costs, assignment to a College housing unit and disciplinary probation.

FAFSA Housing Status
If you filed a Free Application for Federal Student Aid (FAFSA) form, your housing status with Residential Education & Housing must agree with what you indicated on your FAFSA. If it does not, you must update your housing status on your FAFSA. A change in your housing status may result in a change in your financial aid award at a later date.