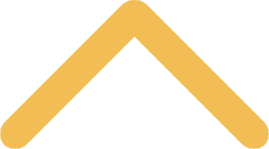 Residential Education and Housing
As you progress through your four years at SNC, you'll have the option of choosing increasingly independent living options – from traditional residence halls your first year, to options such as houses, suites and apartments your fourth year. We even have halls dedicated to community service initiatives

Since, by its nature, St. Norbert is a four-year residential college, students are required to live on campus all four years. You are allowed to live off campus if you are 23 years old by Aug. 1 of that academic year or are married.

Living Options
We provide various on-campus locations for student housing, and as a four-year residential college, we expect for our students to live on campus during their four years here. Learn more about the seven traditional residence halls and different upperclass housing options.

First-Year Students
Now that you've made the decision to attend St. Norbert College, it's time to get familiar with our first-year living options; learn about housing costs; and see what you need to bring to campus ...

Continuing Students
SNC second, third and fourth year students should familiarize themselves with our continuing student housing options, costs and policies.

Transfer Students
Are you a transfer student? Get all the information you need on our transfer student webpage.

Parents and Families
Parents and families can find out everything they need to know about St. Norbert College housing on our parents and families webpage.