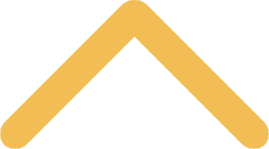 Continuing Student On-Campus Housing Options
Once students have confirmed their roommates at the end of the housing application process in late March, group leaders or the individual student must then sign up for specific locations and bedrooms during their assigned lottery date and time. 

Only third-and fourth-year students can apply for Upperclass housing options. Groups that include second year students will not be assigned Upperclass housing. Upperclass housing areas include: Carriage House, College Houses, Doksany Hall, Gries Hall, Hugh Hall, Prémontré Hall, Roggenburg Hall, St. Joseph Hall, Townhouses and Xanten Hall.

For more information on what amenities certain areas provide, visit the living options webpage.
Residential Themed Communities are selected before the lottery housing selection process. These assigned communities are then unavailable for continuing student housing selection.

Below you can find information on the number of students and classification year needed to apply for certain housing areas. Floor plans with bedroom information are available for most areas.

To view floor plans, hover over the the hall name or college house address and open the link. If you are not able to hover over an address, that house does not have viewable floor plans at this time. 

*Carriage House apartments offer two-person and four-person apartments. The two-person apartment room numbers are 300, 302 and 303. The four-person apartment room numbers are 101, 201 and 202.
**St. Joseph Hall is first assigned to third-and fourth-year students. If space allows, second-year students may also be assigned to the building.

Lease Options – 9- or 11.5-Month Terms
All housing areas have a nine-month lease except Gries third-floor apartments and Prémontré and Xanten Halls. All apartments on Gries third floor and in Premontre and Xanten Halls have 11.5-month terms. 
If you select one of the 11.5-month apartment options, you will be billed three amounts:
The summer portion, billed in June, which covers the summer (June 1) to the start of the fall semester.
The fall semester portion covering August to December.
The spring portion covering January to May.
Housing costs can be found on the website at http://www.snc.edu.housing.costs.html.

Prémontré and Xanten Halls
All apartments in Prémontré and Xanten Halls will have 11.5-month leases, which begin on June 1, 2022 and end on May 15, 2023. Students who live in Prémontré and Xanten Halls are billed in a three-tiered billing cycle: summer, fall and spring. Each student is responsible for paying for the summer term, even if they are not at St. Norbert College during this time.

Please note that utilities are included in the housing fee.

Third-and fourth-year students apply to live in Prémontré and Xanten in groups of two or four. There are 12 two-bedroom apartments and 15 one-bedroom apartments per building. All of the bedrooms are double occupancy. Groups who have members planning to study abroad or graduate in either the fall or spring semester must have their replacement already selected in order to reside in these halls. Roommates for both semesters (if different) must be listed in the roommate section of the online application.

Gries, Premontre and Xanten Hall Closing and Summer Housing
All students need to be aware that residence halls close on [Saturday, May 11 at 12:00 (noon) p.m.] The Carriage House, College Houses, Doksany, Gries, Hugh Hall, Premontre, Roggenburg, Townhouses, and Xanten close on Monday, May 13 at 6:00 p.m. Students requesting housing after the residence halls and upperclass areas have closed can apply to stay in Burke Hall. Premontre and Xanten open on June 1, 2024.