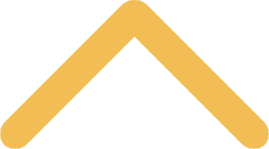 Living Off Campus
It is anticipated that no students (including seniors) will be released to live off-campus for the academic year.
The number of students given permission to live off-campus is determined by the projected number of continuing students who will be living on campus as well as the projected number of new first year and international students.
Students who are 23 years of age by August 1 of the current academic year are automatically eligible for off-campus housing according to the Residency Requirement. If a student meets the age requirement and chooses to live off-campus, the student will still need to notify REH of their intentions before the room selection process takes place in the spring.
Senior Off-Campus Waitlist
A waiting list will be generated for seniors interested in living off-campus in case housing projections change. However, it is unlikely that the projections will change to release any seniors off-campus.

To sign-up for the waiting list, the following conditions need to be meet for the academic year:
Students need to have either been assigned to on-campus housing or have confirmed commuter status to apply for the waiting list. If for some reason the College decides to release seniors off-campus at a later date, students will be released from their on-campus housing assignment to live off-campus at that time.
An individual or group cannot sign-up for the list until after their lottery date/time has passed. The waiting list will be organized based on the lottery date/times of all application submitted, not the date/time students sign up on the list.
Students can apply as a group (up to 8) or individually. Lottery date/times will be used to determine the order of groups on the waiting list.
Only students with 72 or more credits completed as of January can apply for the waiting list. Senior and Junior class standing mixed groups are not eligible. Junior class standing students cannot apply with seniors for the "Senior Off-Campus Waitlist".

FAFSA Housing Status
If you filed a Free Application for Federal Student Aid (FAFSA) form, your housing status with Residential Education and Housing must agree with what you indicated on your FAFSA. If it does not, you must update your housing status on your FAFSA. A change in your housing status may result in a change in your financial aid award at a later date.