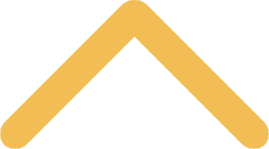 Information for Students Studying Abroad
Students Currently Studying Abroad
Students currently studying abroad can apply for any of the housing options available during the continuing student housing selection process. They can complete an online application for themselves or they can be included in a group application that is submitted by another student/group leader.

Students that go abroad for a semester are released from the residency requirement only for the semester they are abroad. Students will be required to return to on-campus housing unless:
The student was approved for Commuter status before leaving for study abroad. Review commuter requirements page for more information.
Students Planning on Study Abroad for Fall 2022 or Spring 2023  
Students can make arrangements with a student studying abroad the opposite semester to take his or her place in college housing. When filling out a housing application, the student(s) staying in SNC housing for fall would sign up for fall semester only and the other student(s) staying in SNC housing for spring would be listed on the same application in the Portal for the spring semester. The students name should be entered in the text box on the "additional comments page".
If you are studying abroad in the fall and do not make arrangements for housing upon your return, you will be contacted in November of your semester abroad to find an on-campus placement for you to move into upon your return.
 Fall housing assignments are based on students who will actually live on campus for the fall semester.