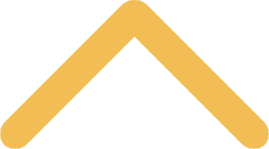 Residence Hall Involvement
Residence Hall Councils
Each residence hall has a Hall Council, which acts as the student government and programming body for the residence hall. Every student who lives in a residence hall has the opportunity and is encouraged to be a member of the Hall Council and the Residence Hall Association.

Hall Councils have traditionally been very active and have provided many leadership opportunities within the hall. They have organized social activities such as hall Olympics, intramurals and service programs. Most importantly, hall councils give students a voice regarding campus issues and provide opportunities to further develop leadership styles.

Residence Hall Association (RHA)
The Residence Hall Association (RHA) is the primary governing and programming body for all of the residence halls and is a student-run, student-elected, programming and governing organization. With representatives from each residence hall, RHA seeks to provide social, intellectual and cultural programming for all students. In addition, RHA provides leadership training opportunities and strives to implement changes for the betterment in the quality of student life in the halls.

RHA provides the students living in St. Norbert College residence halls a voice to tackle the issues facing residents. RHA also works closely with the Residential Education & Housing staff to establish services and policies that meet student concerns in the residence halls.

National Residence Hall Honorary (NRHH)
The Green Knights Chapter of the National Residence Hall Honorary (NRHH) is the recognition branch of the National Association of College and University Residence Halls (NACURH). NACURH promotes living on campus as an integral part of the college experience, and strives to provide resources to help member schools create the ultimate residence hall environment and experience. The organization is committed to developing leadership, honoring diversity, recognizing achievement, as well as stimulating engagement and involvement among students who reside in college and university residence halls. As such, NRHH is there to make sure that we don't forget to give those deserved pats on the back.