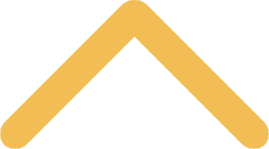 Student Resources
Laundry
Each student is personally responsible for their own laundry. Laundry is included. Each hall has Maytag large capacity washers and dryers and an ironing board.

As a complimentary service to students, an online monitoring system has also been installed. Using the LaundryView monitoring system, you can monitor the status of washers and dryers in laundry rooms across campus from your computer. Not only can you see what machines are available, you can also see how many minutes are left in each cycle.

Students who currently live in a college house cannot see their laundry via LaundryView.
Does a washer or dryer need servicing? Submit a service request

Mail
At the beginning of each student's first year at SNC, they will receive a mailbox suite number and a key from the Mail Center. Students will have the same suite number for their entire stay at St. Norbert College.

Parking
Campus Safety is in charge of all parking on campus. All students must register their car with the college for the academic year. For more parking information and maps of campus parking lots please visit the Parking website.

Campus Safety
Safety and security-related issues are handled by Campus Safety which is staffed by a Senior Director, Title IX Investigator, five full-time safety officers, and four part-time officers. Staff members are trained in CPR, first aid and basic law enforcement, fire protection and other crisis situations. Campus Safety staff members are not commissioned police officers. They do not have power of arrest. The Campus Safety staff works closely with the De Pere Police Department, who assist with on-campus and off-campus situations. There are 13 student security staff who are assigned tasks such as shuttle driver and building monitoring. For more information please visit the Campus Safety website.
Storage and Personal Property
The college assumes no responsibility for the theft, damage, loss of money, valuables or personal belongings of any student or guest. It is important that students check with their family concerning the extent of coverage under existing insurance policies. Each student is strongly encouraged to consider carrying some form of personal property insurance if he/she is not covered under his/her parents' homeowner's insurance policy.

Bicycle storage
Racks for bicycles are provided outside each hall. Inside storage facilities are provided for winter months. Check with an REH staff member for more details. Bicycles may be stored in student rooms, but not in stairwells, corridors, utility rooms, kitchens, or other public areas.

Motorcycle storage
Motorcycles are governed by college motor vehicles regulations and are to be parked in student parking lots. Any motorized vehicle found inside a residence hall facility is considered a fire hazard and will be removed. Parking of motorized vehicles, including mopeds and scooters, are not allowed in the bicycle racks or on sidewalks near the residence halls.

Suitcases and boxes
There are no storage facilities available for student use. Students should plan on finding storage space in their rooms for all luggage or boxes.