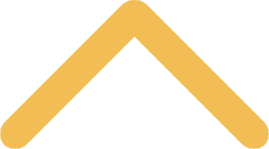 Parking at St. Norbert College
Campus Summer Parking Requirements

May 13-Aug. 18, 2019
Students who plan on having a car on campus during any part of summer break and who do not have a 2018-19 permit already on their vehicle must register the vehicle with the parking office and purchase a summer permit ($10).

To register for a summer parking permit, email the parking office at parking@snc.edu with the vehicle's make, model, color and plate number along with your SNC ID number and a contact phone number. The parking office will generate a temporary summer parking hangtag and email you when it is available to be picked up.

Student vehicles must park day and night in one of the parking lots signed for student parking.
2019-20 Academic year Student Parking Permits
Registration is done by class. See dates below for when open registration begins: You will be sent an email to your SNC email account on the day your registration opens. This email will provide instructions on how to register your car through your knightline account.
Senior-July 1, 2019
Juniors- July 8, 2019
Sophomores-July 15, 2019
Freshman-July 22, 2019
Our parking regulations have been adopted in order to ensure an orderly and efficient use of parking areas by students, employees and visitors, and to comply with local fire ordinances and police regulations. All motor vehicle laws of the state of Wisconsin are applicable to the campus to the same extent as if this campus and its streets were public roadways.  Please remember, your parking rights may be revoked at any time due to your negligence. 

Parking Regulations and Policies
A detailed description of the official parking policies and regulations of St. Norbert College.

Campus Parking Lots
Be aware of all the parking lots on campus and where faculty, staff, students and visitors of St. Norbert College should park.

Parking Permits
All vehicles driven to campus by faculty, staff and students during the year need to be registered with the college. 

Parking Violations and Appeals
Please be aware of the parking violations enacted by the college. If you were wrongly ticketed, you may complete an appeal form.