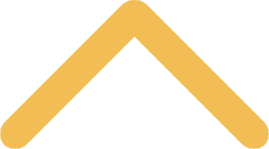 Parking at St. Norbert College
2018-19 Student/Green permits sold out 
Please be advised that the college is not accepting any more requests for 2018-19 GREEN (on campus) student-parking permits – fall semester only.  If your car is currently on campus without a permit and you have not applied for a permit prior to today, you are asked to contact the parking office to make arrangements to remove the car from campus. We will likely be able to resume issuing student-parking permits at the beginning of the spring semester.
To help ease the congestion within the student lots during the overnight hours, the parking office is going to pilot a program that will allow 30 student cars with GREEN permits to park in the P9 (Stewart Street) lot overnight, as long as the car is moved by 7:30 a.m. Cars may not be returned to the lot before 3:30 p.m.
Students who can demonstrate that they have an off-campus internship or job that requires them to move the car early in the morning may sign up for this pilot program. The first 30 students who sign up will be offered this opportunity.
To sign up you will need to send an email to the parking office stating you want to be considered for the Stewart Street lot pilot program, list the job/internship you are involved with along with your supervisor's name and contact phone number (cell phone preferred). You will be notified by this Sunday night (Sept. 16) of your acceptance into the program and will be allowed to park overnight in the lot from that point.
More about the program
Student's cars selected to participate in the program can park overnight every day of the week in the P9 Stewart Street lot. Student cars participating in the program must be removed from this lot by 7:30 a.m. Any car that remains after 7:30 a.m. will be issued a ticket as a "Not In Assigned Lot" violation ($20). Tickets issued per this program are not eligible for appeal. 
Students who park in the P9 Stewart Street lot after 2 a.m. and who are NOT part of the program will be ticketed for the "Overnight Parking" violation ($50).
The program will be evaluated after three weeks.
We hope this will provide a short-term fix to address the current congestion in student parking. By opening 30 spots for student overnight parking there will be more than enough room for students with parking stickers to find parking spaces.  If you have questions, please feel free to contact the parking office.
Parking Regulations and Policies
A detailed description of the official parking policies and regulations of St. Norbert College.

Campus Parking Lots
Be aware of all the parking lots on campus and where faculty, staff, students and visitors of St. Norbert College should park.

Parking Permits
All vehicles driven to campus by faculty, staff and students during the year need to be registered with the college. 

Parking Violations and Appeals
Please be aware of the parking violations enacted by the college. If you were wrongly ticketed, you may complete an appeal form.