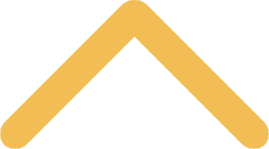 Parking at St. Norbert College
2021/2022 
Parking Permit Registration
The 2020-2021 student vehicle parking permit registration is open by class standing. Parking permits are $150 for the 2021/2022 school year and are valid from August 2021 through August 2022.
You have received an email to your SNC email account that provides instructions on how to register for a parking permit in our new program.
You may register on the date the registration opens or at any time up to and through the start of classes.
August 3 - Seniors 
August 4 - Juniors 
August 4 - Sophomores
August 5 - Freshman

Students must register their vehicles annually. All permits are sold on a first come first serve basis. 
 
You must enter your vehicle information (make, model, color, plate # and plate state) when applying for a 2021/2022 permit even if it is a vehicle you previously registered.
Summer 
Parking Permit Registration
The 2020-2021 Parking Permit is also good for summer parking. Students who do not have a 2020-2021 parking permit on their vehicle and plan on having a vehicle on campus during any part of summer must register their vehicle with the parking office and purchase a summer permit for $10.

To request a summer parking permit or a spring semester permit, email your SNC ID #, vehicle make, model, color and license plate # & state to the parking office at parking@snc.edu.

Students on campus for the summer should stay parked in one of the campus student lots and monitor their email for lots closure notices due to events or lot maintenance.
Parking Regulations and Policies
A detailed description of the official parking policies and regulations of St. Norbert College.

Campus Parking Lots
Be aware of all the parking lots on campus and where faculty, staff, students and visitors of St. Norbert College should park.

Parking Permits
All vehicles driven to campus by faculty, staff and students during the year need to be registered with the college. 

Parking Violations and Appeals
Please be aware of the parking violations enacted by the college. If you were wrongly ticketed, you may complete an appeal form.