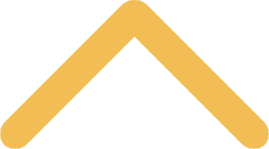 Parking at St. Norbert College
 Winter Break parking Information:
Moped/motorcycle removal- All Moped/motorcycles need to be removed from campus by Sat. 12/15/18.  Any vehicles left parked on campus after Saturday will be removed by Campus Safety and a $50 removal charge will be charged to the student's account.
Parking-Students must have a SNC permit on their car if they are parking on campus during any part of/all of winter break. If you already have a current year (blue or green) permit on the car you are all set. 

If you need a permit, temporary permits are available for $10. Email parking@snc.edu with the make, model, color and license plate number for your car along with a contact phone number and your SNC ID#. You will be notified by email when the permit is ready for pick up. Permits can be picked up from the parking office in PAC 120.

The winter break storage lot is the 4th Street lot (P16). This is where student cars need to be parked if you are going to be away from campus for ANY period of time during break.
Students who are on campus during any part of the winter break can park in one of the student lots listed below. Students are responsible for checking their emails daily for parking lot closures due to events or snow removal. Should snow removal be necessary for any of the lots listed, except the storage lot, an email will be sent and lot closed signs will be posted at the lot by 7 a.m. the day the snow removal will occur. Snow removal typically takes place between 5-9 p.m. Cars not moved per the snow removal instructions will be towed at the owner's expense.
Open student lots:
- Third Street South lot (P6) (between Gries Hall and the Mulva Library)
- Michels lot (P13)
- PX lot (P17)
Storage lot:
- 4th Street (P16)


Parking Regulations and Policies
A detailed description of the official parking policies and regulations of St. Norbert College.

Campus Parking Lots
Be aware of all the parking lots on campus and where faculty, staff, students and visitors of St. Norbert College should park.

Parking Permits
All vehicles driven to campus by faculty, staff and students during the year need to be registered with the college. 

Parking Violations and Appeals
Please be aware of the parking violations enacted by the college. If you were wrongly ticketed, you may complete an appeal form.