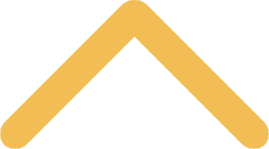 Parking at St. Norbert College
All students must register their vehicles annually. 

All permits are sold on a first come first serve basis.


Parking permits were waitlisted when we met capacity on August 10. Overflow parking for 2022/23 has been approved for the Schneider Stadium parking lot. Parking permits are no longer being waitlisted.
Parking Permit Registration
Registration Instructions:

Have your vehicle information ready (make, model, color, plate # & plate state) and log into the Parking Portal with your SNC login. Select the permit icon at the top 

to request a permit

 and follow the on-screen instructions.
Only register ONE vehicle through the Online Parking Portal to avoid being charged for multiple permits.
To register a secondary vehicle, email your vehicle information (make, model, color, license plate # & license state) to the parking office at

 

parking@snc.edu. Second vehicle permits are free.

 

Only one vehicle is allowed on campus at a time.
If you have any issues logging in, contact ITS Service Desk at (920)403-4040 or email ITS Service Desk. If you have any questions about parking permits or issues with registering for a permit email me at parking@snc.edu.
Additional Information About Parking Permits:
~  For those studying abroad or graduating in December:
If you are studying abroad fall semester DO NOT register your vehicle now. You will be given the opportunity to register for a parking permit two weeks before classes begin for the spring semester. 
If you are on campus for the fall semester and either studying abroad for the spring semester or graduating in December,

 you will need to request an annual parking permit now. After the fall semester and before you leave, you must return your parking permit to the parking office. Once received, your account will be credited with a prorated refund.

 
Overnight Parking Programs, the parking office has semester-long parking 

programs set up for students with an 

off-campus internship, student teaching, athletic requirements or job, etc. 

to be able to use specific commuter lots for overnight parking. 

Vehicles granted into the program must be removed from the lot by 7:30 a.m. and not returned until after 3:30 p.m. Any vehicle that remains after 7:30 a.m. will be issued a Not Parked in Assigned Lot ($20) ticket. The programs have a strict set of rules and guidelines that MUST be followed in order for the programs to continue. For more information about the available programs and to be considered for a program, email your interest to the parking office at parking@snc.edu. 

Students who park in the commuter lots after 2 a.m. and are NOT part of a specific program will be ticketed for No Overnight Parking ($50).
Summer Parking - The 2022-2023 Parking Permit is also good for summer parking. Students who do not have a 2022-2023 parking permit and plan on having a vehicle on campus during any part of summer must register their vehicle with the parking office and purchase a summer permit for $20. Summer parking permits will be available starting May 1, 2023.


2023 August Early Arrivals-Parking notice: All early arrival athletes, student workers, and any students who are on campus on August 10 and after MUST stay parked in a student lot at all times. Student vehicles parked in signed "No Overnight Parking" lots will be ticketed and/or towed. The VMC lot P5, the Upper & Lower PAC lot P3, and the GMS P2 lot will be closed for move-in from Wednesday, August 23 through Friday, August 25. Any vehicles left in any of these lots after 2:00 a.m. Wednesday 8/23 will be TOWED at the owner's expense.

Parking Regulations and Policies
A detailed description of the official parking policies and regulations of St. Norbert College.

Campus Parking Lots
Be aware of all the parking lots on campus and where faculty, staff, students and visitors of St. Norbert College should park.

Parking Permits
All vehicles driven to campus by faculty, staff and students during the year need to be registered with the college. 

Parking Violations and Appeals
Please be aware of the parking violations enacted by the college. If you were wrongly ticketed, you may complete an appeal form.