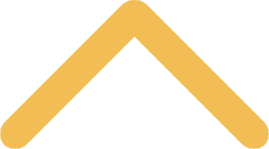 Parking at St. Norbert College
Early Arrival Parking/Towing notice for students: 
Permits will be available for pick up beginning the week before the classes begin or you can pick it up in the PAC 120 office the first day or two of the semester.  All vehicles must park in Lot 12-College Avenue until they have a parking permit displayed on it.
All early arrival athletes, student workers and any students who are on campus prior to August 21, 2018 MUST stayed park in a student lot at all times.  Student cars parked in signed No Overnight Parking lots will be ticketed and/or towed.
The VMC lot P5, the Upper PAC lot P3, the GMS P2 lot and the Third Street South lot P6 will be closed for student move in from Tuesday August 21-through Friday August 24.  Any vehicles left in any of these lots after 2:00 a.m. Tues. 8/21 will be TOWED at the owner's expense.  
Registration is done by class. See dates below for when open registration begins:
2018-19 Academic year Parking Permits Senior-July 16, 2018
Juniors- July 23, 2018
Sophomores-July 30, 2018
Freshman-August 6, 2018
Our parking regulations have been adopted in order to ensure an orderly and efficient use of parking areas by students, employees and visitors, and to comply with local fire ordinances and police regulations. All motor vehicle laws of the state of Wisconsin are applicable to the campus to the same extent as if this campus and its streets were public roadways.  Please remember, your parking rights may be revoked at any time due to your negligence. 
Parking Regulations and Policies
A detailed description of the official parking policies and regulations of St. Norbert College.

Campus Parking Lots
Be aware of all the parking lots on campus and where faculty, staff, students and visitors of St. Norbert College should park.

Parking Permits
All vehicles driven to campus by faculty, staff and students during the year need to be registered with the college. 

Parking Violations and Appeals
Please be aware of the parking violations enacted by the college. If you were wrongly ticketed, you may complete an appeal form.