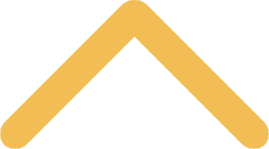 Parking Regulations and Policies
General Parking Policies
In order for the campus safety and campus parking departments to regulate and manage vehicles on campus, all faculty, staff and students who want to bring, operate or park a vehicle, motorcycle or moped on the St. Norbert College campus must abide by all state and college parking rules and regulations. 
All employee and student vehicles need to be registered with the college and display a valid year parking permit.
Students must be parked in a lot which is valid for their permit type. The students who drives and parks on campus without a permit is responsible for any citations the car receives.
Vehicles must be parked in properly marked parking stalls.
Vehicles cannot be parked by yellow curbs or other areas marked by yellow lines.
The City of De Pere, by ordinance, prohibits overnight parking on city streets 2-5 a.m. Reid, Third, Stewart and Marsh Streets are city property.
All vehicles must be parked forward to bumper and in parking stalls as defined by yellow parking boundaries.
Vehicles parked within indented loading zone areas on Reid St. must be parked parallel with the curb. No angled or diagonal parking is allowed.
VISITOR/GUEST PARKING- All guests of students must park in the 6th Street lot and provide their vehicle information to Campus Safety to ensure that the car is not ticketed. 
Shuttle Service
The Campus Safety office operates a shuttle service from 8pm-1 a.m. Sunday through Thursday when classes are in session.  Students can request a ride by contacting the Campus Safety office via phone (920.403.3299) or through the Alertus mobile app.  Students can also request a safety escort at anytime by calling Campus Safety and asking for a "safety escort".  Safety escorts are meant for a single person who does not feel comfortable walking alone.
Please be advised that when utilizing the Shuttle service you must:

Call or use the Alertus mobile app to request transport. Do not approach the shuttle while it is moving.
Transport requests need to be to/from a campus location.
Treat the driver with respect. The driver has the right to refuse service based on disrespectful behavior.
Campus No Parking Areas
Visitor lots/spaces. These areas are meant for guests who come to visit students, employees and/or departments on campus. Employee and Students cars (regardless of whether or not the car has a current year permit) are not considered visitors and can not park in any visitor parking stalls/lots.
Main Hall. The reserved spaces are available to the president, vice presidents and their guests only.
Campus Center. This area has one handicap space. All other spaces are designated for delivery or service vehicles. Unauthorized vehicles parked in this area will be ticketed. If you think you need to be parked in this area temporarily, you must obtain authorization from the campus safety and/or the parking office prior to parking.
Handicap Parking
Spaces in several parking lots are reserved for people with physical disabilities (with an appropriate sticker). The vehicle must display a valid year SNC parking permit and the Handicapped permit. Signs and symbols mark these spaces. A temporary handicap-parking permit may be obtained through Health and Wellness Services in Main Hall or from the Wisconsin Department of Transportation. The fine for unauthorized parking in these areas is $50.
Vehicles with properly displayed handicap permits (state or St. Norbert College issued) are allowed to park within lots marked as "No overnight – No parking 2-6 a.m." However, if it snows during the evening, you are responsible to make sure your vehicle is moved to an "overnight" parking lot before 2 a.m. to allow our facilities department to do snow removal. Vehicles not moved will be towed at the owner's expense.
Loading/Unloading, Short-Term and Errand Parking
Short-term parking for 15-20 minutes is allowed in the cul de sac on Marsh St. and in the indented loading zones on Reid St. Vehicles must have their hazard lights on and be moved within the 15-20 minute time frame. Any vehicles that are parked for longer than 20 minutes or are parked without their hazard lights on will be ticketed. Vehicles parked in the Reid St. loading zones must be parked parallel to the curb. Angle parking is not allowed.
Lot Closed Times
All lots identified/signed as "No overnight – no parking 2-6 a.m." are closed from 2-6 a.m. every day of the week.
Lot Open Times
All college lots are open (free from ticketing with the exception of violators of handicap spots, no parking areas and visitor parking stalls or lots) during the following times:
3:30 p.m. - 2 a.m. Monday through Friday*
6 a.m. - 2 a.m. Saturday and Sunday*
*Vehicles must be returned to their appropriate lots by 2 a.m. each night. 
Motorcycle and Scooter Parking
Permits are required for motorcycles, mopeds and scooters. To register, please email the license plate number, make and model of the vehicle along with a contact phone number to parking@snc.edu. 

If you are also registering a car through the motorcycle/moped permit will be treated like a second vehicle permit (i.e. it will be free and it will have the same permit number as your car permit). If you are only bringing a motorcycle/moped to campus, then the registration fee for the motorcycle/moped.
The vehicle must be parked in the areas designated for motorcycles: along the east side of PAC or in the Third St. south lot, just right of the entrance off of Third St.  They can not be parked in a vehicle parking stall.
Motorcycles, mopeds and scooters cannot be parked in regular car stalls, nor are they allowed to be driven, pushed or parked anywhere else on campus.  
Motorcycles and scooters must be removed from campus during winter (at the end of the fall semester).
Rental Car Policy
The college uses Hertz for local vehicle rentals. Please visit the rental car website for more information.
Snow Removal
During the winter, students must be alert for emails and signs advising them to move their vehicles for snow removal. The snow plowing of student lots will be announced via email by SNC News and flyers posted in academic buildings and residence halls. Vehicles left in a lot that is to be plowed will be towed at the owner's expense. Towing costs will be placed directly on the student's account. Vehicles towed to the campus impound lot must be claimed immediately. Unclaimed vehicles will be towed off campus at the owner's expense.
Vehicles with properly displayed handicap permits (state or St. Norbert College issued) are allowed to park within lots marked as "No overnight – no parking 2-6 a.m." However, if it snows during the evening, you are responsible to make sure your vehicle is moved to an "overnight" parking lot before 2 a.m. to allow our facilities department to do snow removal. Vehicles not moved will be towed at the owner's expense.
Towing and Booting
Vehicles will be towed for the following reasons:
Snow removal purposes from no overnight parking lots. Students cannot park in any lot signed as a no overnight parking lot after 2 a.m. (no weekend exception).
Not moving per a parking bulletin email notification. Students are responsible for monitoring the SNC News announcements and their SNC email accounts for parking bulletins.
Repeated violations of parking policy. Unregistered vehicles that have been repeatedly ticketed on campus will be booted (immobilized) per a $30 charge or towed to an off-campus site until the owner can be identified and all fines have been paid.
Towing fines cannot be appealed as an outside company provides the towing service to the college.
Vacation and Break Parking
Signs will be posted and a notice will be published in the SNC News before vacations, alerting students and employees as to what lots may be used during the vacation periods. It is the individual's responsibility to watch for notices, monitor the SNC News publications and park properly. This is especially important if the vehicle will be stored on campus during the vacation period.
Wheeled Vehicles
All "wheeled" vehicles* (except those that assist disabled persons to navigate through campus and/or St. Norbert College security/service vehicles) are not allowed on campus sidewalks.

*Includes scooters (motorized and non-motorized), bikes (please review the bike policy and the storage requirements), in-line skates and roller blades, skateboards and the like.

All mopeds/scooters must be removed from campus parking lots by winter break. The vehicles cannot be stored on campus during the winter months.