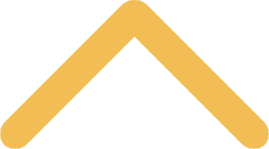 Parking Tickets
So, you got a parking ticket. You're in the right place.
Pay Your Fine
All fines are payable at the Busar Office in Todd Wehr Hall. Parking tickets are left on the vehicle's front windshield. Students and employees will also receive an email notice when the fine has been applied to their SNC account.
Appeal Your Ticket
Only online appeals will be accepted for the 2021/22 school year.
You may appeal a violation within 10 class days using the online appeal form:
Online Appeal Form
A response to your appeal will be sent via email within 10 class days of receipt.
Violations and Fines
The codes for the violations are as follows:
Parking Violations
A
No Parking
$25
B
Loading Zone-Time Limit (15/20 minutes) Exceeded
$25
C
Outdated Temporary Permit
$20
D
No Overnight Parking/No Parking 2-6 a.m.
$50
E
Restricted Parking and/or Employee Parking
$35
F
Parking on/Blocking Sidewalk
$20
G
Unregistered Vehicle
$20
H
Illegal/Altered Permit
$100
I
Disabled Zone/Disabled Permit not Displayed
$50
J
Not Parking in Assigned Lot
$20
K
Vehicle Not on Parking Surface
$30
L
Other
$15
M
Boot (immobilization device)
$50
N
Vehicle will be Towed/Booted if violations continue
Towing* cannot be appealed
Rate varies
Parking Map
To see locations of campus parking lots, please review our campus parking map.
Towing/Booting
Towed vehicles will be impounded at campus safety. Towing fees may vary depending upon type of vehicle towed (fees for vehicles with 4WD may be higher) and/or the manner in which the vehicle was parked. You may reclaim you vehicle by reporting to the Parking Office in PAC 120. Vehicles will only be released upon payment of towing fine. Payments can be made by check, cash or on your St. Norbert College student account.
Private towing companies, which are used by St. Norbert College, receive the money for vehicles, which they tow. These companies also assume any liability for damage caused by them during a towing operation.
Campus Safety may try to contact a registrant to move his/her car before it is towed. This is a courtesy and is not a requirement before towing an illegally parked vehicle. It will be done only as staffing and activity levels permit; and will normally be done only once.
Illegally parked vehicles are subject to being towed without notice and at the owner's expense. Campus Safety will make a reasonable effort to take enforcement actions, which are less severe than towing a vehicle. However, where infractions are serious, create a dangerous situation, are in violation of snow removal policies and/or parking bulletin instructions, hinder the emergency or normal operation of the college, or where the vehicle has received several warnings and/or fines, towing may be appropriate or necessary. As a courtesy, registrants of cars, which are legally registered on campus, will be notified when their vehicle has been towed. These notifications will be made via the campus email system.
A vehicle may also be immobilized or "booted" (a $50 fine). Contact Campus Safety at 920-403-3299 for boot removal.