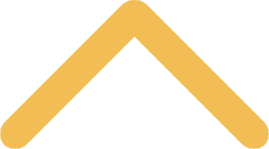 Common Referenced Policies
Below is a list of policies students commonly ask about during the housing process. Students are responsible for knowing and adhering to all the policies listed in the student handbook. For a complete listing of our policies, please view The Citizen.

Alcohol & Drug Policy
Members of the college community are subject to all state, county and municipal laws/ordinances regulating the sale and use of alcoholic beverages and illegal substances, as well as college regulations pertaining to the same.

Smoking & Tobacco Use Policy
St. Norbert College is tobacco-free. This means tobacco and/or use of nicotine delivery products are prohibited on all campus property: residence halls, purchased or leased vehicles, campus buildings, parking lots, outdoor spaces and at campus events. Tobacco and/or nicotine usage at SNC are only allowed off-campus. Anyone identified to be in violation of this policy will result in a fine. Tobacco and/or nicotine delivery products include, but are not limited to, cigars, pipes, cigarettes, e-cigs, vape devices, hookahs, smokeless tobacco, bidis and kreteks. 
SNC Student Visitation Policy
Visitation is a privilege granted to students in residence halls who agree to supervise and regulate themselves and their guests. Residents should escort their guests while in the building at all times.
There is no restriction on when SNC students may visit other SNC students. Students may visit students at any time, as long as the visitation does not interfere with the privacy and study needs of roommates and other residents.
Ongoing issues related to privacy and study needs will be addressed by the residents with the help of the Resident Assistant (RA). The RA should assess the situation and ask that the guest leave the hall. If the guest or the student is not willing to comply with the request the RA should contact Campus Safety.

Non-SNC Student Visitation Policy
Non-SNC guests must leave when quiet hours start each night.  If a resident is having a non-SNC student visit, they must submit a guest registration form online At least 24 hours in advance and by 12pm on Friday for weekend visits. This form establishes the following for non-SNC visitors:
The resident acknowledges that they are taking full responsibility for the guest's actions
The resident will signify the number of days the guest is staying (no more than 3 nights maximum)
The resident will receive confirmation from their roommate(s) (if applicable) to acknowledge that they are comfortable with the guest staying
Host Responsibility
Residents are responsible for ensuring that their guests and visitors abide by College policies and procedures. Residents are accountable for the behavior of their guests and visitors, and are subject to disciplinary action if a guest or visitor violates a policy or procedure. SNC students are expected to accompany their guests while in their housing unit. Guests should not be in the building without their SNC student host or have possession of room keys/building access cards.
Visitation Violations
Students are expected to abide by all policies within campus owned housing units. Any student found responsible in violation of a policy is subject to revocation of visitation privileges and other sanctions outlined in The Citizen. Visitation privileges may also be revoked for other conduct-related reasons.
Pet Policy
Only fish are permitted in the residence halls. "Visiting" pets are also prohibited. Fish tanks may not be larger than 20 gallons. Service animals wearing harnesses and under the control of their owners shall be exempt from these provisions.

For complete information on these and other policies, view the student handbook, The Citizen.