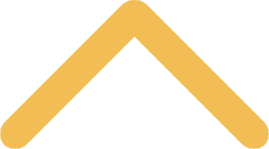 Common Referenced Policies
Below is a list of policies students commonly ask about during the housing process. Students are responsible for knowing and adhering to all the policies listed in the student handbook. For a complete listing of our policies, please view The Citizen.

Alcohol & Drug Policy
Members of the college community are subject to all state, county and municipal laws/ordinances regulating the sale and use of alcoholic beverages and illegal substances, as well as college regulations pertaining to the same.

Smoking & Tobacco Use Policy
Most of St. Norbert College is smoke-free. Smoking is prohibited in all campus buildings, offices and college-owned vehicles, whether using cigarettes, e-cigarettes, cigars, pipes, bidis, kreteks or any and all forms of hookahs. The only approved places to smoke at SNC are within seven feet of the smoking urns placed across campus. Anyone smoking outside the approved areas will be ticketed.
Hookahs are allowed on campus, subject to these rules:
Hookahs may be stored in a housing unit, but cannot be used in a housing unit or building
Hookahs may be used within seven feet of the smoking urns placed across campus or fifteen feet from the door of a college-owned house
After use, a hookah must be left outside until there is no smoke or smell coming from it. The charcoal must be left outside until it's cool, then disposed of in a trash container.
Courtesy/Quiet Hours
Courtesy hours are observed 24-hours a day, seven days a week, in all residence halls. Courtesy hours require that residents are considerate of others living in their community and will maintain a reasonable level of quiet. Quiet hours require that residents or visitors must ensure that their noise level does not disturb other residents. These times may be changed at the discretion of the director of residential education and housing.

Specific quiet hours are observed during these times:
Sunday-Thursday, 10:30 p.m.-9 a.m.
Friday-Saturday, Midnight-9 a.m. 
Visitation Hours
Visitation is a privilege granted to students in residence halls who agree to supervise and regulate themselves and their guests. Residents should escort their guests while in the hall at all times. The hours of visitation are established to provide privacy for residents within each floor/wing community. The responsibility for the effectiveness of this policy lies in the hands of each resident, the Hall Council in each hall and Residential Education & Housing staff (REH) members. 

Students are expected to know the visitation policy set forth by REH. If a resident is having any non-SNC student visit, they must submit a guest request form at least 24 hours in advance and by noon on Friday for weekend visits. The guest request form needs to be completed and submitted to any REH staff member (resident assistant, hall director or the REH Office).

Specific visitation hours are as follows:
Sunday-Thursday, 9 a.m.-Midnight
Friday-Saturday, 9 a.m.-2 a.m.
Pet Policy
Only fish are permitted in the residence halls. "Visiting" pets are also prohibited. Fish tanks may not be larger than 20 gallons. Service animals wearing harnesses and under the control of their owners shall be exempt from these provisions.

For complete information on these and other policies, view the student handbook, The Citizen.