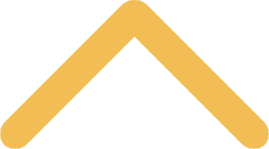 Housing Accommodations
The Americans with Disabilities Act states that students with a documented disability have the right to request reasonable accommodations that address their specific disability. All requests for accommodation must have accompanying documentation from a licensed professional qualified to address the disability and recommended accommodations. Documentation should be sent to Corey Ciesielczyk, the ADA coordinator in Academic Support Services, located in Todd Wehr Hall. The director of academic support services will provide the accommodation request to the most appropriate professional in Academic Support Services, Dining Services, or Health and Wellness Services who will advise the ADA coordinator.

Continuing students who need housing or dining accommodations must register their disability with the director of academic support services and comply with the procedure as outlined above before the deadline for filing a housing request. An interview with the director of academic support services to review documentation is recommended.

Residential Education & Housing must have a verification from Academic Support Services before any accommodations can be granted. Students should view the continuing student housing selection timeline for housing assignment application due dates. 

New ADA requests need to be submitted to Academic Support Services.

The following rooms will be reserved for ADA housing accommodations:
Burke singles
Carriage House 102 and 300
Gries 106, 206 and 306
Hugh Hall Singles
Lorraine 100A, 114, 125, 127
Michels 326 (two students)
Premontre Apartment 2 and 3
St Joseph Hall 144, 146
VMC 200, 300
Xanten Apartment 2 and 3
If these rooms are not assigned to students with housing accommodations, other students will be given the opportunity to apply in groups. The rooms will then be assigned based on the waiting list, if not assigned to a student with an accommodation. The rooms will not be assigned until the end of the spring semester. Students should apply for other housing options in the event these rooms are assigned to students with housing accommodations.