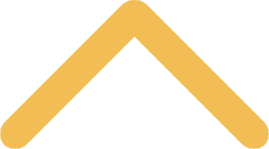 Housing & Commuter Selection Timelines
The 2022-24 academic year continuing student housing selection is based on fourth year students having first choice. Below is a timeline of this process.
March 6, 2023: Housing Applications are available in the REH portal and housing classification are sent to all students.
March 10, 2023: All new ADA requests are due to Academic Support Services.
March 17, 2023: Appeals due for housing class standing lottery dates/times.
March 23, 2023: Housing and Commuter applications for all continuing students through the "Confirming Roommates" section are due.
March 30, 2023: Students receive lottery date and time by email.
April 2023: Housing selection process lottery begins on Wednesday, April 5, 2023 with all fourth-year groups.
ALL students, including those interested in applying for commuter status, must complete the online housing application through the "Confirming Roommates" section by Thursday, March 22, 2023 to participate in the lottery process.
Housing Help Sessions
Students can attend any of the session locations to have questions answered for all class years.
Housing help session dates, times and locations will be set early in the Spring 2023 semester.
TBD in Burke Hall

TBD in Madelaine/Lorraine Hall

TBD in Todd Wehr Hall by Residential Education and Housing Office
Residential Themed Communities
Nov. 28, 2022: Applications available
Feb. 6, 2023: Applications due
Week of Feb. 13, 2023: Notification of interview nights (select number of groups)
Week of Feb. 20, 2023: Interview Nights
Week of Feb. 27, 2023: Selection offers (houses only)
Week of March 6, 2023: Community Partner placement by email
Michels Hall Service Program
Nov. 28, 2022: Applications available
Feb. 6, 2023: Applications due
Week of Feb. 13, 2023: Selection offers
Week of March 6, 2023: Community Partner placement nights
Week of March 6, 2023: Suite assignment and Community Partner placement by email
Global Roommate Program
Feb. 6, 2023: Applications available
March 1: Applications due
March 6, 2023: Application Review and Selection Offers
Student Group Housing (Roggenburg Hall)
Feb. 6, 2023: Applications available
March 1: Applications due
March 6, 2023: Application Review and Selection Offers