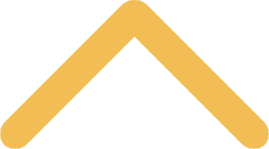 Housing & Commuter Application
All continuing students will apply for housing through the SNC housing portal.

 
Below is a step-by-step guide through the online application for continuing students. Incoming first-year students have a different application process. When you have completed a page, remember to select save and continue at the bottom of the page to proceed with the application.

All students must have the online application completed through the "Select Roommates" section by March 21, 2024 in order to sign up for a specific housing option and select bedrooms during their lottery date and time.
Log into the SNC housing portal with your mySNC login ID and password.
Select "application" at the top of the SNC housing portal to begin your online application.
Term Selector: Select the term you are applying for. 
Residential, Commuter or Off-Campus Status: If you are interested in commuter status, you will need to make sure that you select 'yes" in the commuter section before proceeding with the application. You will receive approval via email. If not, select "save and continue" at the bottom of the page to proceed with the application.
Agreements: Read through the housing agreements and sign using your student ID number. 
Housing Accommodations: If you have a unique situation and would like to discuss housing options, please provide details in the box at the bottom of this page of the online application. Then, please contact REH at 920-403-3360 or email housing@snc.edu.
Create a Web Profile: All students will need to create a web profile within the SNC housing portal in order to participate in housing room selection (choosing your housing for the next academic year). This profile is your way to tell other students who you are and match with prospective roommates. For more detailed information on creating your web profile, review our Web Profile Guide.
Confirm Roommates: Students need to complete the online application through this section by March 21, 2024.
Students need to have a "complete" group to apply, meaning that the group's size needs to match the maximum capacity of the chosen room, apartment or house, which can be found on the housing options webpage. In this section, you will invite other students to be your roommates, and they will need to accept your invitation in order for your group to be valid when choosing a housing option during your lottery date and time.
Manage Roommates: When your lottery date and time becomes available, you will be able to access the room management page of the online application. Select the housing option that you or your group is interested in on the left side of this page. Place yourself and your roommates' names in the rooms/bedrooms listed. Floor plans for your review are available on the housing options webpage.
Students need to be of the same gender in order to live together.
Once a housing option has been chosen, it will no longer appear in the list of housing options. 
After placing yourself and your roommates into your chosen housing, each individual and student in the group needs to complete the remaining pages in the SNC housing portal within the next 24 hours.
Meal Plan Selection: Meal plans are required for students living in Bergstrom, Burke, Madelaine/Lorraine, MMM, Michels, Sensenbrenner and VMC. Students assigned to upper class areas can select optional meal plans. 
Confirm Agreement/Complete and Submit Application: 

 If you will be studying abroad the following academic year, or are currently studying abroad, please include your housing preferences/plans for the following semester.
 If you have an immediate concern while completing your online application, please call REH at 920-403-3360.

Tips and Hints
It is the students' responsibility to self-select housing options.
The student (group leader) with the best lottery date and time will select for themselves or their group.
Always have multiple housing options available for your lottery date and time. Have a back-up plan! 
Make sure you have a full group of roommates for the fall semester that coincides with the largest capacity needed for your housing options. 
Choose the best housing option available at the time when you are able to select your housing assignment. Selecting an "okay" location is better than selecting no location.
If you have decided to live alone or with another group of students, let the students you were considering know that you no longer wish to be their roommate. The SNC housing portal will not send an email on your behalf in this case.
Check the "Confirm Roommates" page of the online application frequently the day before your group's best lottery date and time to make sure you are still considered a group.
Above all, please be respectful of potential roommates and staff members. If something is not going right, please don't yell, use hurtful language or send inappropriate emails. None of these help solve the issue.