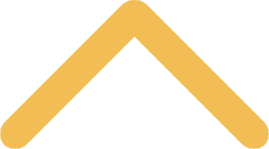 St. Joseph Hall
St. Joseph Hall opened in fall of 2016 as a newly renovated hall for students. The hall is located on the Fox River tucked in next to Old St. Joe's Church. St. Joe's Hall houses three floors of two-person suites (36 double rooms) with a total capacity of 72 students. Each spacious suite contains its own private bathroom.

Building Features 
Renovated from the Old Norbertine Priory, St. Joseph Hall offers students a living experience in the tradition of communio while valuing the privacy and space of a modern suite. In addition to a prime campus location, the hall also features a common area lounge in the lower level which connects with the hall kitchen that has double appliances available for student use. Also located in the lower level are laundry and waste facilities and a multi-person study room tucked away from the hustle and bustle of everyday campus life.
Meal Plan: residential meal plan, the meal plan is based on your housing year classification.

Suite Furnishings
Two-person occupancy suite (bathroom included)
Loftable beds
Desks and Chairs
Closet and Wardrobe
Dressers
Built-in bookshelves (most rooms)
Wheelchair accessible suites
Utilities included
St. Joe's residents should also become familiar with the living guidelines which can be found on the main page of the housing website under Applications, Forms and Information.
Each room includes internet and TV access.  Please see the ITS Service Desk page for more details.
St. Joe's Hall is supported by one area coordinator and one community assistant. Please see the Staff and Student Staff pages for contact information.