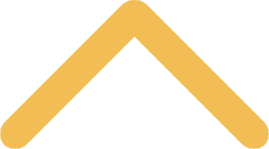 Our Services
Technology will play a significant role in your SNC experience. Our services are structured to help you along that journey. When you have any technical questions or needs, we hope you'll make the ITS Service Desk your first stop. We provide support for software, malware and virus removal, network and wifi access, printing, and even the strange or unexplained things that you experience with your laptop. We do not charge for our services, so please let us help you solve your technology challenges.
Accounts.
Your six-letter login ID and your email address each give you access to a number of resources. All such resources use the same password, which you can set from our Computer Account Management page (you can use that same page to change your password at any time).
Google Workspace..
SNC email, calendar, and data storage are hosted by Google. All students have access to unlimited space to store emails, attachments, files, photos, projects, etc. Email is our official method of communication on campus. Be sure to setup your account on your smartphone and any other devices you own.
Microsoft Office 365..
Our Microsoft Office 365 license allows students to install Office 2016 on up to five devices at no charge. This includes Word, Excel, Powerpoint, Access, and Publisher. New students are able to do this once your email account is active; we recommend installing it on your laptop before you arrive on campus (one less thing to worry about in the fall).
≫  www.snc.edu/its/services/microsoftoffice365.html
KnightLine.
KnightLine provides access to your personal and academic information. You can grant proxy access to parents and/or others to certain areas. Functions include making payments, viewing the course timetable, updating emergency contact information, financial aid, parking, campus jobs, time entry, etc.
Moodle.
Moodle is our learning management system. Faculty use Moodle to distribute course materials, facilitate class discussions, submit homework, administer quizzes and track grades throughout the semester.
Printing.
Printers are located in many buildings around campus. The cost for printing is as follows:
$0.10 per black & white print
$0.25 per color print
Each student receives a $35.00 print allowance per semester. Be sure to check out our Follow Me print service, which makes it very easy to send a print job into the queue, then walk up to any printer on campus within 24 hours and release it. The Digital Print Center, located in Michels Commons, offers specialized printing services. They also have a map of campus printers.
≫  www.snc.edu/its/services/printing.html
 Laptops
All students are required to bring a laptop and all modern laptops will work well on our campus. We're very proud of our wifi network and access speeds; wifi is available inside all campus buildings, including residence halls. When purchasing a laptop, please consider the fact that it should last all four years of college. We recommend that you consider purchasing a business class computer rather than a home use computer. Business class computers are typically built with better parts and can withstand the bumps and bruises that are common to four years of college use.
≫  www.snc.edu/its/services/computerrequirements.html
≫  www.snc.edu/its/services/technologyrecommendations.html
≫  Deciding on Laptops for College, by Natasha Igl (SNC student)
TV..
In Summer 2019, we converted our delivery of TV services from traditional cable TV to the more modern SpectrumU. SpectrumU is a video streaming service (similar to Netflix and Hulu) that delivers a wide variety of live TV, entertainment, news and sports programming, including on-demand television shows and movies.
≫  www.snc.edu/its/services/tv.html
Mobile apps
We recommend students install these mobile apps on their smartphones and/or tablets in order to take advantage of convenient access to information and services.
≫  www.snc.edu/its/services/mobileapps.html
Tech Bar
We offer skills training where you can learn things like how to make a Powerpoint presentation or how to build and maintain your own website. This knowledge can be helpful for most any field of study and also translates well in any work environment. Visit the following webpage for more information or to setup an appointment.
≫  www.snc.edu/its/services/techbar.html
What to bring
Most any wifi device will work well on our network, so feel free to bring a tablet, gaming system, Amazon Echo, etc. If you're bringing a TV, you may also want to bring a Roku device, allowing you to watch SpectrumU. We have many printers in convenient locations throughout campus, it's not necessary to bring your own. You may also want to consider bringing  chocolate for the ITS Staff.