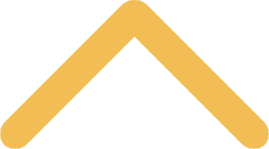 Google Workspace
We use Google Workspace Suite for Education (formerly G Suite, formerly Google Apps) to provide campus users access to a suite of productivity tools for use in the office or in classroom collaboration. Login to any of these tools using your full email address and password.
While Gmail allows you to send and receive email, it offers many more features to allow you to be productive. Create and maintain your own lists (using Groups), setup filters to automatically handle specific messages, create labels to organize your messages, configure a vacation message.
Use Calendar to manage your day-to-day schedule. Invite others to your meetings, schedule meetings based on the availability of all attendees, share documents and notes related to your events, and subscribe to other publicly available calendars. Details on how to subscribe to public calendars can be found in the iCal Subscriptions knowledge base article.
Use Drive to store all of your files and documents. Share any file or folder with a group of people like a student organization or a campus department.
Docs is a word processor where you can write papers, memos and practically any kind of document. Include graphs, tables, and embedded images.
Sheets is a spreadsheet app where you can create anything from the simplest of tables to the most sophisticated statistical data analysis. Format the columns and rows to your liking and write your own formulas.
Slides is an app where you can create compelling presentations to share with a group of people.
Chat  is a simple messaging tool allowing you to communicate in real time with other users. Send a simple text message or hangout via live video. Connect with only one person or a group of people.
Google Workspace Status Dashboard
If you notice any issues with any of these services, check the Google Workspace Status Dashboard to see if there is a known issue that Google is already working on. If it's not already reported, then contact the ITS Service Desk for assistance.