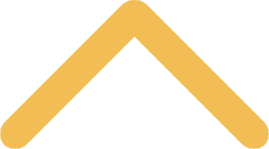 Service Desk
At the ITS Service Desk, we provide support for everything you see listed on our Services webpage, things like software, malware and virus removal, network and wifi access, printing, and even the strange or unexplained things that happen on your laptop or smart phone.
In addition to the information available here on our website, we also maintain a Knowledge Base containing articles on a variety of subjects, many of which include step-by-step instructions.
If you have a technology-related need or question and you're not sure where to start, we're the place.
Supported Devices/Users
Support for current faculty and staff is provided for all college-owned devices (laptops, phones, tablets, etc). Support for current students is provided for any device you're using while here on campus. Most of our support is for common devices like laptops, tablets, and smartphones. But we've been known to assist with more obscure devices, like when we helped a student configure her wifi-enabled fan or when we assisted our dining staff with the wifi settings on their new oven.
How To Reach Us
Feel free to stop by and see us in Cofrin 119. During the academic year, we're also available at the Mulva Library circulation desk evenings and weekends. If the support you need is related to your laptop, smartphone, or other similar device, we recommend visiting us in person at the Service Desk, as this allows us to look at your device with you, and troubleshoot any unwanted behavior or error messages.
In Person: Cofrin 119
By telephone: 920-403-4040
By email: servicedesk@snc.edu
By web: submit a request
Be sure to also check out our Service Desk Hours so you know when we're available.
Urgent Issues
If you have an urgent or emergency situation after hours, please call us (at the number above) and follow the prompts for an after hours emergency. This is appropriate for a critical issue that affects the entire campus, like a network outage.