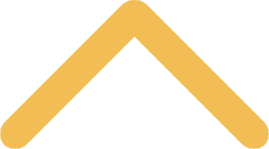 Computer Requirements
Recognizing the important role that technology plays in today's world, St. Norbert College requires all incoming students to bring a laptop computer. The use of laptops and other educational technologies at St. Norbert will help enrich your learning experience, promote greater communication and collaboration, and better prepare you to use digital technologies in the workplace.
The only requirement is that students must bring a laptop. There is no further requirement as to the make, model, or specs. That said, whether you choose to bring an existing laptop or purchase a new one, below you'll find our recommended specifications for a laptop computer that will satisfy the needs for most academic programs at St. Norbert College.
A note on tablets and smartphones: Generally, tablet devices (iPad, Samsung Galaxy and other Android-based tablets, Windows Surface, Kindle Fire, etc.) are not suitable as a primary computing device for many majors, although they may work for class and college-related communication and collaboration. With an external keyboard and use of cloud-based productivity software (e.g., G Suite or Microsoft Office 365), some students may find that a tablet can meet their major computing needs, but you should evaluate this very carefully before deciding on a tablet as your primary computing device. Smartphones are not practical as primary computing devices for normal coursework. Both tablets and smartphones can be excellent supplemental devices, however.
Hardware Specification Recommendations
We recommend that St. Norbert students use a laptop that meets these specs:
Windows
Macintosh
Operating System
Windows 10
macOS 10.13 (High Sierra)
Processor Type
Core i5 or i7 processor (or equivalent)
7th or 8th generation
Memory
8 GB RAM
Hard Drive
250 GB SSD
Warranty
3 year (or greater) parts and labor strongly recommended
Onsite support recommended, if available
Special Program Recommendations
Two academic programs have additional recommendations, as outlined here.
Art: Art majors should have a laptop that meets the recommended hardware specifications above. Apple MacBook is recommended.
Computer Science: Upper class (juniors, seniors) CS majors should have a laptop that meets the recommended hardware specifications. Windows laptop is recommended.
General Recommendations
We offer a number of general technology recommendations to assist in making your purchase. These recommendations include not only laptops, but software, adapters, etc.
You may also be interested in this article written by one of our students. She offers an interesting perspective with tips to help you make your choice.
Sales Tax Holiday
Many states offer a "holiday" from sales tax during the summer to help families as they make purchases for school. While this usually applies to traditional school supplies, Wisconsin's sales tax holiday also applies to the purchase of a computer. We recommend that you check to see if your state also offers a sales tax holiday.
Accessories
In addition to a laptop, we recommend bringing the following accessories:
Although less common, you may also find the following accessories helpful. The availability of cloud storage using Google Drive makes some of these less necessary.
USB drive(s) (a.k.a. "thumb" or "flash" drives), to save papers and class projects.
External hard drive, to save coursework as well as to perform full system backups (Mac: Time Machine; Windows: Backup & Restore)
Financial Aid
St. Norbert College allows a one-time reasonable allowance for the purchase of a laptop computer to be added to a student's Cost of Attendance (COA) calculation, if desired. A copy of an estimate or receipt of purchase is necessary. By increasing the COA, you may become eligible for additional loan money in the form of federal direct loans, federal PLUS loans or private educational loans. Please contact the Financial Aid office for more information.
Questions?
For questions about laptop recommendations for specific academic programs, please contact your adviser or a faculty member in the area of study.