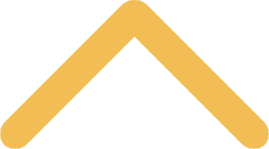 Technology Recommendations
These are some guidelines to assist students in their purchase of a laptop and related accessories.
Laptops
When purchasing a laptop, we recommend that students first review our recommended specs for student laptops. While we have no arrangements for special pricing, you may wish to include the following sites while shopping:
Apple (login with your six-letter SNC ID to access the store)
If you find a laptop, from any vendor, and you'd just like to get a second opinion, feel free to contact our ITS Service Desk. It's probably easiest to just send an email to servicedesk@snc.edu along with the link and any questions you may have (be sure to email us from your SNC email address). We're happy to review it and perhaps point out any concerns we may have.
Our goal is to help you purchase a laptop that will work well for all four years of college.
Accessories
In addition to a laptop, we recommend bringing the following accessories:
An HDMI cable (with appropriate adapter for your laptop), allows you to share your screen on a larger display in classrooms and other learning spaces. This can also be done wirelessly via  AirPlay on a Mac. An HDMI cable is also very handy for sharing your laptop screen to a TV in your residence hall room.
A protective case or a backpack with a padded slot to protect your laptop while carrying it.
Although less common, you may also find the following accessories helpful. The availability of cloud storage using Google Drive makes some of these less necessary.
USB drive(s) (a.k.a. "thumb" or "flash" drives), to save papers and class projects.
External hard drive, to save coursework as well as to perform full system backups (Mac: Time Machine; Windows: Backup & Restore)
Software
Generally speaking, you don't have to bring any software for your first year of college. All students have a Google Workspace account, which provides access to Gmail, Calendar, Drive, etc. There is nothing for you to install.
We also provide the full Microsoft Office 365 suite. We realize that as an incoming first year student, you may want to prepare your laptop as much as possible before arriving on campus; however, we recommend waiting until you get to campus and only installing Office 365 if and when you need it. Most students will never need it, as Google Workspace provides much of the related functionality.
Staff/Faculty Purchasing College-Owned Equipment
If you're purchasing a computer or similar device that will be owned by the college (no matter who pays for it), you must make that purchase through ITS. Please contact the ITS Service Desk for assistance.