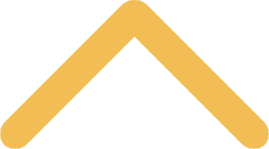 Technology Recommendations
St. Norbert College students, faculty, and staff may wish to purchase hardware or software for personal use. These links direct you to resources for computers and software that we recommend. While some may offer discounts, we always recommend that you shop around for the best deal.
Staff/Faculty Purchasing College-Owned Equipment
If you're purchasing a computer or similar device that will be owned by the college (no matter who pays for it), you must do that through ITS and not via the links on this page. Please contact the ITS Service Desk for assistance.
If, however, you're purchasing accessories like webcams, dongles, etc., feel free to purchase these on your own using the resources on this page.
Software
G Suite - not a program to download; all SNC students, faculty, and staff automatically have access; start by logging into your Gmail account
Microsoft Office 365 - free for all SNC students, faculty, and staff; install on up to 5 devices; student license is valid from freshman orientation through graduation
Laptops
These are a couple of links to companies who offer laptops that fit our recommended specs for student laptops.
Apple (login with your six-letter SNC ID to access the store)
Newegg (device search per our recommendations)
You can certainly purchase laptops from many vendors, the above links simply show examples of computers with specifications that we recommend. We suggest you shop around for the best specifications and pricing.
Devices, gadgets, dongles, etc.
We often receive questions about what kinds of gadgets and devices to purchase for various uses. While the ITS Service Desk does not offer a supply of these items for the campus, we are happy to offer suggestions based on our own experience to help you make a purchase. To that end, these are some lists that we maintain at Amazon which include links to products that we recommend. Feel free to follow these links and purchase the items using your own personal or department account.
If you'd like to talk with us about a specific recommendation for your need, let us know. And if you have an idea for a new product that would be helpful to add to our lists, please share that as well.