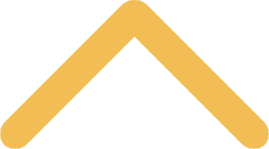 Orientation
We participate in First-Year Summer Orientation each June. In 2021, there are eight one-day sessions. We provide information on many technical services, but if we were to summarize, we want you to be aware of two key services.
At the Service Desk, we provide tech support for all students. We help with accounts, email, software, operating systems, etc. We're available weekdays in Cofrin Hall. During the fall and spring semesters, we're also available evenings and weekends at the Library circulation desk.
At the Tech Bar, we provide training to help students develop their digital skills. Sessions include topics like how to create presentations, websites, digital maps, videos or screencasts, spreadsheets, and more. Services are offered by appointment.
Parents Session
We'll update parents on some of the key information to know, including accounts, software, printing, and suggestions for laptops. We use our Services web page as a guide (no Powerpoint), so you can follow along there or visit the page later for future reference.
Students Session
In this very brief session, we let students know the 4 specific tips for technical success while at SNC.
Resource Fair
The Orientation Resource Fair is a 75-minute open session where students learn about many of the services and resources available to them. ITS staffers host a table where we help students/parents with questions regarding technology use on campus. Most of the questions we discuss are related to laptops and the use of devices on campus (smartphones, game machines, etc). We have a couple of laptops available for demonstration, affording students the opportunity to try out devices like: MacBook, Windows laptop, etc. This demonstration along with our advice helps students decide what type of computer to purchase, what size, etc. We also help students register their smartphone on our network, one less thing to worry about during move-in.