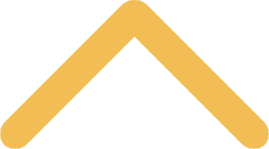 First-Year Summer Orientation
Every summer, new students are invited to join us in order to kick off their college experience. This is your chance to meet some of your classmates, spend time with an academic advisor, select your first classes and find out about life on campus.

You are encouraged to bring one family member with you to Summer Orientation.  For 2021, we will be limiting each student to only one guest.  Their sessions focus on tips for college parents, payment plans, housing contracts and meal plans. They can tour the residence halls, too. Our orientation program is still being impacted by COVID-19 and we are in the process of changing the schedule.  It should be posted in the next few weeks. 

There are eight different opportunities to attend orientation in June. Each session has a limited enrollment, and is filled on a first-come, first-served basis. Be sure to register as soon as possible when registration opens on Feb. 1 to ensure your top choice. As long as you've committed to St. Norbert with your enrollment deposit, you are able to register for a session.  
2021 Summer Orientation Dates
Tuesday, June 8
Wednesday, June 9
Thursday, June 10
Friday, June 11
Monday, June 14
Tuesday, June 15
Wednesday, June 16
Thursday, June 17
Special Accommodations
If you have a need for special lodging accommodations (i.e., accessibility), please call us at 920-403-4023 so we can make prior accommodations for you. If you need special accommodations for placement testing, call our Academic Support Services office at 920-403-1321 to arrange accommodations.