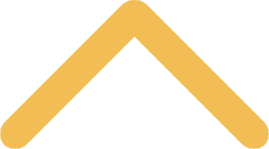 Campus Resource Directory for Parents and Families
Department
Description
Academic Advisement
Our academic advisement office aids students in meeting their academic and career goals by offering assistance in planning to meet degree requirements and by pairing each student with an academic advisor for on-going assistance.
Academic Success, Support and Accessibility

The office of academic success, support and accessibility partners with students to ensure their academic success by offering study skills help, time management training, reading skill development, individual and group tutoring, academic coaching and academic advising and counseling. This office also provides students with disabilities the legal and appropriate accommodations.

Resources for students with disabilities: If you have received accommodations in high school, please reference our website for more detail about arranging accommodations at St. Norbert. 

Athletics
We have a long and proud history of athletics at St. Norbert College, dating all the way back to 1916. From those modest beginnings, we now offer 23 varsity sports.
Bookstore
The St. Norbert College Bookstore offers a selection of textbooks, general books, computers, course materials, supplies to ensure every St. Norbert College student is prepared for success. You can also buy a wide range of Green Knight gear and collectibles from the Bookstore.
Bursar Office
The bursar office is responsible for maintaining student accounts – monthly billing, receiving tuition payments, disbursing excess financial aid and helping families with any student account questions. 

 

and 

 

Campus card services provides students their St. Norbert College ID cards, facilitates meal plan sign up and manages the Custom Cash program which is an optional way for students to add money to their ID card for use in campus vending and laundry machines, St. Norbert College Bookstore, the dining outlets on campus and at many local off-campus merchants.

Ranked "Best College Food in Wisconsin" and top ranked nationally, dining services offers students an abundance of diverse and delicious menu options in Ruth's Marketplace, Dale's Sports Lounge, Phil's Grill and C-Store and Ed's Coffee Shop. 

Meal Plans: First and second year students that live in all 7 of the traditional residence halls are required to be on the Platinum meal plan and will be automatically be signed up and billed through the bursar's office each semester.  Meal plans are optional for third and fourth year students and those students not living in residence halls. Dining Services provides flexible and optional meal plans as well.  These plans and how to use them are described in detail at the Campus Card Services website.  

Custom Cash is an optional, declining balance that students may choose to add to their accounts. These funds are used in vending, the Campus Bookstore, dining retail units as well as "off campus" merchants. For more information about Custom Cash, or how to add Custom Cash to your Student ID, please visit our website.

Campus Safety
Campus safety is operational 24-hours a day, seven days a week. Their officers work in partnership with other college departments and the De Pere police and fire departments, to maintain a safe campus environment to live, study and work.
Career & Professional Development
The office of career & professional development (CAPD) is the central hub for students seeking career and professional development resources. They offer programs, services and self-service resources designed to encourage successful transitions from college to meaningful post-graduate work.
Center for Global Engagement
The Center for Global Engagement (CGE) provides global opportunities for St. Norbert, including the study abroad  program. 
Counseling & Psychological Services
Counseling & psychological services (CAPS) helps students deal with the transitions, challenges and overall experiences of life while at St. Norbert. Students frequently visit CAPS when dealing with academic stress, roommate issues, anxiety, relationship questions and anything else that might be bringing them down.
Digital Print Center
The St. Norbert College Digital Print Center is a full-service digital printer open to the campus and local community.  Offering black and white, as well as four-color options, on a wide variety of stocks and sizes, we have a digital solution for you.  Whether you are printing a large street banner, a small flyer, or anything in between, we can accommodate your needs.  In addition to digital printing, we provide a number of finishing services to help you complete your project. Bindery, perforation, scoring hole punching, lamination are just a few.  Located in lower level of Michels Commons.
Diversity Affairs
The office of diversity affairs is dedicated to creating an environment of equity, diversity and inclusion at St. Norbert.
Emmaus Center for Spiritual Life & Vocation
The Emmaus Center offers students a variety of programs, events, retreats and resources to deepen their faith and explore spiritual questions.
Financial Aid
Financial aid manages the financial aid process including scholarships, grants and student employment.
Greek Life
There are four fraternities and four sororities on campus that provide leadership and social experiences for students.
Health & Wellness Services

Health and wellness services provides students with confidential, quality clinical services and opportunities to improve overall wellness.  They provide comprehensive care between 8am and 4:30pm, Monday through Friday.  Our office is located on the second floor of the Mulva Family Fitness and Sports Center.  According to College policy, incoming students are required to enter their health history, immunizations, and health insurance information in our secure portal. In addition, parents/guardians of students under the age of 18 must sign a consent to treat form prior to the student receiving medical treatment.

Residential Education & Housing
Residential education & housing (REH) manages the process for providing all students campus housing.
ITS Service Desk

Information technology services (ITS) maintains the college's IT systems, including network, email and printing services. Their service desk provides students support for all of their computing needs.

ITS Service Desk
We provide support for software, malware and virus removal, network and wifi access, printing, and even the strange or unexplained things that you experience with your laptop or smart phone. Our web site provides information on how to register your device on our network, how to access your email account, how to install Office 365 (free), how to print to any printer on campus, and even what mobile apps we recommend. Please make the ITS Service Desk your first stop for any technology-related questions.

ITS Tech Bar
We offer skills training as an extension of your liberal arts education. It's a place to learn digital competencies and skills, things like video creation, blogs and social media best practices. These skills will help you in courses at SNC, but also help set you apart when looking for a job in today's and tomorrow's workplace. 

Mail Center
The Mail Center is located on the ground level of the Campus Center. Each student has a mailbox in the Mail Center and they should keep their key for the duration of their college career. When a student receives a package, they receive an email from the Mail Center alerting them to pick it up.
Multicultural Student Services
Multicultural student services (MSS) seeks to facilitate the best undergraduate experience for multicultural students by providing culturally relevant services to foster successful transition, persistence, achievement and graduation.
Mulva Library
The state-of-the-art Mulva Library is the intellectual hub of the campus. They provide a variety of library services, ranging from easy access to materials to robust instructional support.
Parking Office
The parking office manages campus parking permits and offers a campus shuttle for student transportation around campus, particularly after hours.
Student Organizations
We offer students a wide variety of organizations to be a part of during their four years on campus. Students may also engage in a process to create their own new student org.
Study Abroad
The study abroad program provides support for students wishing to have an academic experience across the country, or across the world.
Sturzl Center for Community Service & Learning
The Sturzl Center coordinates service programs and connects students to service opportunities that contribute to the common good.
TRIPS Alternative Break Service Trips
The TRIPS program challenges students to participate in a week or more of personal growth through life-changing service in areas throughout the United States and the world.