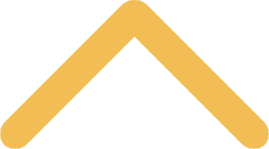 Ranked "Best College Food in Wisconsin" and top-ranked nationally, we have plenty of dining venues and flavors to give you the foods you need and crave, offered in pleasant and welcoming environments.

Scrambled Eggs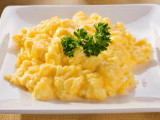 Available every breakfast and brunch


Cinnamon Swirl French Toast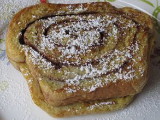 Good morning sweetness!

Cottage Fries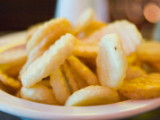 Dedicated GF deep fryer per request

Sausage Patty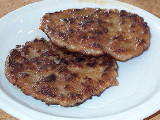 Mmm...protein! Contains pork.

Hot Oatmeal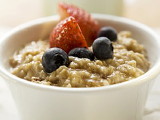 Stove cooked oats. Vegan


Assorted Muffins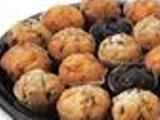 Taco Nacho Bar
Soft flour or crispy corn shells, tortilla chips, Mexican Spiced Beef, refried beans and all the cold fixins. All items (except soft shells) are gluten free.



Mexican Spiced Chicken Breast
Lean chicken seasoned and grilled


Red Bean Tortilla Soup
Chiles, tomatoes, onions and celery with red beans and flour tortillas.
Vegan



Fresh Fruit Salad
Hand cut fresh fruit



Garden Salad Bowl
Tossed lettuce, mixed greens and grape tomatoes



Carolina Pulled Pork Sandwich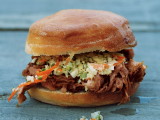 Seasoned Potato Wedges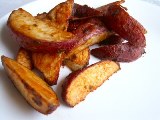 Mac and Cheese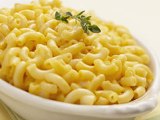 SNC classic!
Gluten free version available upon request


SNC Corn Bread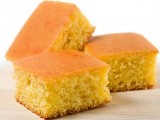 Served with Cinnamon Honey Butter

California Blend Vegetables
Broccoli, cauliflower & carrots lightly steamed. Vegan.



Southern Potato Salad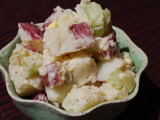 Cookies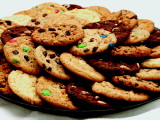 Buttermilk Pancakes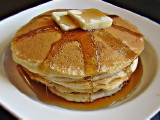 Tiny Triangle Taters
Deep fried
Dedicated GF deep fryer available per request


Sausage Links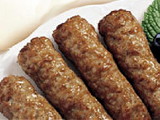 Contains Pork.

Cream of Wheat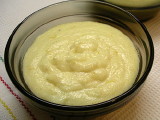 Hot cereal for cold days!


Omelet Bar
Craft your own! Egg white omelets and eggs to order too!



Peanut Butter Chocolate Chip Coffee Cake
Cheddarwurst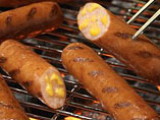 Grilled beef and pork spicy sausage with cheese on the inside

Waffle Fries
Deep fried

Chicken Blanco with Pico
Marinaded lean chicken, SNC Queso Blanco, pico de gallo

Chile Rubbed Grit Cakes with Black Bean Salsa
Cheddar cornmeal cakes with Southwestern flavor!



Mexican Rice with Salsa & Queso
Creamy rice bake with Meixcan spice flair...

Green Beans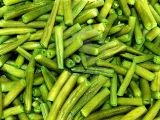 Homemade Pan Pizza
Super thick deep dish crust!

Pasta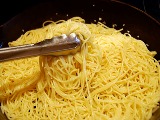 Whole wheat and gluten free pasta available upon request



Marinara Sauce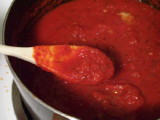 vegan



Alfredo Sauce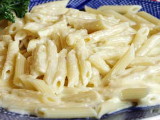 SNC made...cream, white wine and Parmesan cheese

Creamy Chicken & Shells Soup
Hearty cream soup for winter!



Turkey & Greens Salad with Kiwi & Strawberries
Spring mix greens finished with raspberry vinaigrette


Peanutty Buckeye Brownies
Chocolate brownies with crunchy peanuts baked over creamy peanut butter

Buffalo Chicken Quesadilla
Grilled tortilla wedges with cheddar, ranch & lean buffalo chicken. Gluten free option per request

Cheese Quesadilla
GF or vegan version per request


Carved Beef
Lean beef with spice rub, charbroiled and chef carved


Roasted Red Potatoes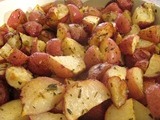 Oven roasted baby reds with SNC Secret Seasoning


Beef Gravy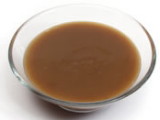 Sugar Snap Peas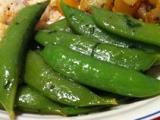 Vegan



American Fried Potatoes
Vegan...hot off the grill


Egg, Ham & Cheddar Scramble
Good Morning!

Lemon Poppyseed Bread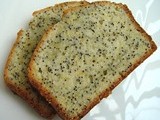 Roast Chicken
Natural chicken quarters oven roasted with Rotisserie Seasoning. For
healthy option, enjoy without skin.


Whipped Potatoes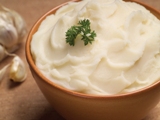 Chicken Gravy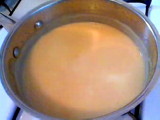 Low fat.

Carrots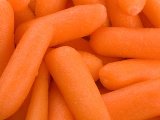 Shaved Beef Sandwich with Cheese Sauce
Slow roasted beef, split top rolls, cheese sauce served on the side



Curly Fries
Seasoned and deep fried



Homemade Thin Crust Pizza
Cracker thin crust!
Please note: meat pizzas contain pork

Farmer's Market Pasta Salad
Fresh herbs, colorful veggies & penne tossed in Italian dressing


Chicken Booyah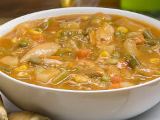 A Wisconsin tradition: chicken broth based soup with beef and chicken and loads of veggies


Deep Dish Spaghetti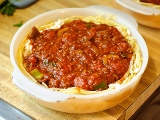 Garlic Breadsticks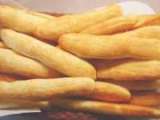 California Gold Blend Vegetables
Yellow carrots! Vegan.



Pollo Loco Burrito Bowl
Made to order: flour shell, rice, beans, chicken, lettuce, cheddar &
sauces. Vegan option & gluten free option per request



Cinnabun French Toast Bake
Cinnamon rolls baked sweet custard style

DYO Breakfast Biscuit Bowls
Tater Tots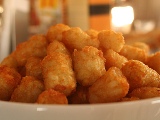 Dedicated GF deep fryer available


Wellness Chicken Sausage & Cheddar English Muffin
Whole wheat English muffin, egg whites, cheddar, chicken sausage
GF or vegetarian per request



Quinoa Pancake in a Berry Bowl
Gluten free pancakes with crunchy quinoa, vanilla Greek yogurt & berry
sauce



Greek Yogurt Parfait
High protein vanilla Greek yogurt, SNC homemade granola, honey and fresh fruit...made-to-order at Wellness Wake-up. Gluten free option without the granola.



Warm Cinnamon Rolls
Warm and melty...freshly baked!

GF Vegan Lemon Poppyseed Bread
Housemade by Chef Dan


GF Vegan Waffle Bar
Gluten free and dairy free waffles available everyday...made by you!



Chicago Style Hot Dog
All beef Chicago dog with poppyseed bun..."drag it through the garden"
GF buns available per request

Chili Cheese Dog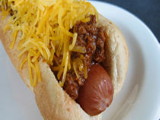 Made to order: Chef Dan's chili, onions and cheddar...
Cubano Dog
All beef hot dog, pulled pork, pickle, spicy mustard & Swiss



Shoyu Chicken
Mirin rice wine, 5 spice powder, green onion, ginger and garlic


Jasmine Rice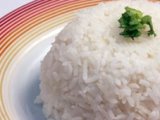 Whole grain alternates such as brown rice and jasmine rice available upon request



Stir Fried Vegetables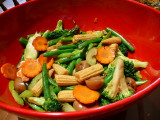 A variety of fresh veggies hand chopped and lightly stir fried in the woks. Sauce varieties now on the side!



Red Rice Buddha Bowl
Made-to-order with your choice of red curry sauce, cilantro red pepper
pesto or teriyaki. Veggie version with tofu.



Brazilian Farmer's Soup
Vegan: acorn squash, potatoes, tomatoes and fresh parsley from the
SNC Garden



Chicken Pot Pie Soup SNC
SNC made...creamy, full of veggies and lean chicken


Caesar Pepita Salad
Housemade Caesar (fish free), roasted pumpkin seeds, crunchy
romaine



Grilled Corn Salad
Charred corn, jicama & tomato with a fresh herb lime vinaigrette.
Vegan.



GF Meat Loaf
Our classic beef & pork blend free of the Big 8 Allergens



Boiled Red Potatoes with Parsley
Vegan



GF Red Curry Chicken & Rice Bowls
Housemade mild red curry sauce, jasmine rice, sauteed veggies & lean chicken.
Vegan option available



Costa Rican Black Beans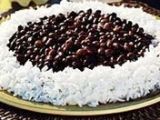 vegan



GF & Vegan Pizzas
Gluten free crust, basil pizza sauce, mozzarella or Daiya cheese; vegan option



GF Pasta & Marinara
Available every lunch & dinner...vegan GF pasta per request



GF Vegan Chocolate Oat Bars
Sun butter, pure chocolate, old fashioned oats



Country Potato Casserole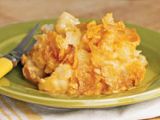 Chicken stock, cheddar cheese and sour cream season this homestyle
favorite
Crusted Chicken Romano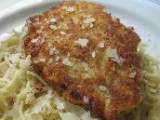 An SNC Favorite!
Plain grilled chicken for GF option too!

Pesto Linguine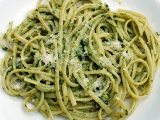 SNC Favorites! Pesto and 2 cheeses tossed with pasta

Steamed Vegetable Blend



Deluxe Blended Burger Bar
Beef brisket and crimini blended burger...top it off with hummus, veggies or cheese
Vegan Gardenburgers per request


Chocolate Cream Cheese Torte
Oreo base layer, chocolate pudding, sweet cream cheese, whipped cream

GF Blended Burger Bar
Beef Brisket & mushroom on a GF roll topped as you like


Hash Browns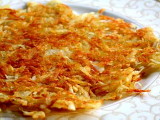 GF Vegan Molasses Cookies
YUM!


Looking for details on ingredients or nutritional information for our menu items above? Visit our NetNutrition site!
Ruth's Marketplace Summer Hours
Summer operating hours for Ruth's Marketplace will vary based on summer conference schedules.

Ruth's Marketplace Academic Year Hours
Monday-Thursday
7:30 a.m.-7 p.m.

Friday
7:30 a.m.-6 p.m.

Saturday
10:30 a.m.-1:30 p.m.

Sunday
10:30 a.m.-6 p.m.
Nutrition and Allergen Information
Find complete nutrition and allergen information for our menu items through our NetNutrition interface.

Meal Plans and Meal Dollars
Students residing in any of the seven traditional halls on campus are required to have a meal plan.

Meal plan options are based on class standing: first-year and sophomores in residence halls default to the Platinum Plan; juniors default to the Gold Plan and seniors the Silver Plan.

Optional meal plans are also available for commuter students, Masters students and faculty/staff.

Green Initiatives
See all the ways Ruth's Marketplace is adding to the green initiative on campus! 

Without any hiccups along the way, we can grow in the ballpark of 900 pounds of greens in a year using our hydroponic growing racks located in Ruth's Marketplace. Learn more about this hyper-local growing method from Calvin Nelson, assistant manager of Ruth's.
Now Hiring!
Dining Services is now hiring students for a variety of summer dining and conference positions.