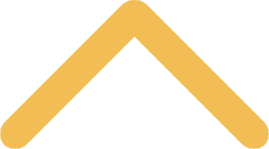 Ranked "Best College Food in Wisconsin" and top-ranked nationally, we have plenty of dining venues and flavors to give you the foods you need and crave, offered in pleasant and welcoming environments. 

Ruth's Marketplace will be open for summer camps and conferences. Meals, times and menus will vary daily.
Faculty and staff are welcome to take meals to go, dine outdoors on the patio, or dine in when seating is available. If you wish to dine in, the cashier will let you know if seating is available when you check in, or you can call x3513 to inquire in advance.


Ruth's Marketplace Summer Hours
To see Summer hours for Ruth's Marketpkace, view the schedule.
Ruth's Marketplace Academic Year Hours
Academic Year Hours 

Ruth's Marketplace

Monday-Friday
7:30 a.m.-7:00 p.m.

Saturday
10:30 a.m.-1:30 p.m.

Sunday
10:30 a.m.-7:00 p.m.



Nutrislice Retail Mobile Pre-Ordering
Skip the lines and order ahead with Nutrislice for Phil's, Dale's and Ed's!


Nutrislice
Use this website or mobile app to pre-order food from Phil's, Dale's and Ed's. You can also use Nutrislice for contactless ordering and pickup at those locations. Accepts Meal Dollars and Custom Cash.
Meal Plans and Meal Dollars
First and second year students residing in the residence halls: Madeline/Lorraine, Bergstrom, Mary Minahan McCormick, Burke, Sensenbrenner, Victor McCormick and Michels Hall are required to be on the Knight All-Access Meal Plan. First and second year students residing in the above residence halls will automatically be signed up and billed through the bursar's office at the beginning of each semester. Meal plans are optional for third year, fourth year and commuter students, regardless of where they are living. All meals and meal dollars must be used within each semester.


Green Initiatives
See all the ways Ruth's Marketplace is adding to the green initiative on campus! 

Now Hiring!
Dining Services is now hiring students for a variety of dining and conference positions.