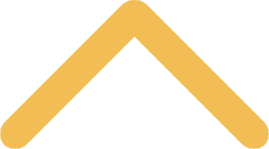 Services for Students With Disabilities
In keeping with the St. Norbert College mission which calls us to help students develop their full potential, and in compliance with the Americans with Disabilities Act, the college provides supportive services to students with disabilities. Students become eligible for services when they provide recent documentation of a disability to Academic Support Services. Here's how:
Step One
:
 Send recent documentation of your disability to Academic Support Services, including:
A written diagnosis by an appropriate licensed professional.
The names and scores of psychological and psycho-educational instruments used in arriving at the diagnosis, if appropriate.
All appropriate and necessary academic, access and other accommodation recommendations.
Step Two: When applying to St. Norbert or any time as a current student, call us so we can set up a time for you to meet with the director of academic support services. By letting us know of your accommodations early, we can have non-print text, interpretative services and other needs arranged before you enroll so that your transition to college is a pleasant experience.

Step Three: Once we receive this information and a meeting has taken place with our staff, we will make any legal and appropriate accommodations.

Accommodations are available for placement testing during the summer orientation program. Documentation must be on file before the date of the orientation session. We also can assist enrolled students who need testing accommodations.

If you require a housing or dining accommodation, please read the housing accommodation or special dietary accommodation processes facilitated by Academic Support Services, Residential Education and Housing and/or Dining Services.

For more information, please contact Academic Support Services. 
Testing Accommodations
Students who have a testing accommodation need to make appointments for their exams with Academic Support Services via the "testing appointment form." The appointment form needs to be submitted three school days prior to the exam date.

For more information, please contact Roxy Michiels.