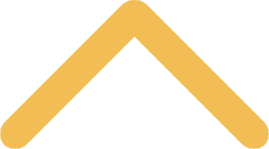 Academic Accommodations for Students With Disabilities
Academic accommodations are reasonable modifications or necessary forms of assistance that give a student with a disability (physical or sensory limitation, attention or cognitive processing deficit, learning disability or other physical or mental health condition) an equal opportunity to benefit from the educational process.
All academic accommodations will follow a procedure and will require supporting documentation which can vary depending on the claimed disability or medical condition and requested accommodations. Accommodations are tailored to a student's need on a case-by-case, course-by-course basis.
Some common academic accommodations include:
Alternate testing arrangements such as extra time or quiet locations
Peer notetakers
Textbooks in alternative formats
If you are interested in receiving academic accommodations due to a disability, please read the Academic Accommodation Policy.

Academic Accommodations Process
Once your legal and appropriate academic accommodations have been established, you will receive an Official Accommodations Verification Form sent to your SNC email address for your records.
Before the start of each semester you will also receive an email with a link inviting you to fill out the Academic Accommodations Plan Request Form.
Once the  from is received, the Accessability Services Coordinator will generate an Official Academic Accommodations Plan which will list each granted academic accommodations. 
The student will then receive an electronic copy (PDF) of the Accommodations Plan and will be asked to send an email, with the document attached, to each of their professors (for classes they wish to utilize their accommodations) asking them to send an email to acadsupport@snc.edu confirming receipt.
*To protect student confidentiality rights, we cannot facilitate accommodations in a particular class until we receive acknowledgement of receipt from the professor.