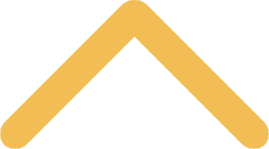 Class Not Going as You Hoped?
Sometimes finding the right strategy for a particular course may mean an adjustment in how you allocate your time, how you review information, how to prepare for tests or how you go about writing a paper.
Here are some suggestions for students seeking help in their academics.

In Class You Should
Read before lectures.
Introduce yourself to other students in the class.
Ask at least one person for their phone number.
Compare notes with other students.
Use the syllabus to be aware of professor office hours, expectations, grading scale and assignments.
Attend class every day.
Take notes.
Listen attentively and participate.
Talk to Your Professors
Your professor's office location, email and phone number are on the syllabus. Contact your professor to make an appointment or stop by during office hours.
Teaching Assistants
Teaching assistants (TAs) are students who work for the department and are available to students for drop in questions about the subject matter. Be aware of your discipline's T/A hours. Check the carousel televisions with rolling announcements in buildings on campus during the semester.
Get Study Strategies
Make an appointment with 
Academic Success, Support and Accessibility
for test taking, study and time management tips to improve your effectiveness. 
Get a Tutor
If you need on-going assistance, a peer tutor can help you with strategies and tutoring for your class. Please call Academic Success, Support and Accessibility at 920-403-1321 to make an appointment to be assigned a tutor.
Get a Coach
Having trouble balancing classes and expectations? A coach can help you develop techniques to build organizational, time management, test taking and general study skills. You and your coach will work together to achieve your academic goals.  
Use the Writing Center
The Writing Center provides a place for students to receive help during the writing process. It is located on the third floor of Mulva Library in room 303. Their academic hours are Monday through Friday, 10 a.m.-11 p.m. and Sunday, 6-11 p.m.
When you have a problem, do not be afraid to seek help from a variety of locations on campus. Talk to your academic advisor, your RA, the
Counseling & Psychological Services
,
Health Services
 or
Academic Success, Support and Accessibility
.