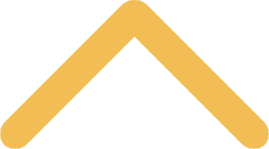 Request a Tutor
Tutoring is available at no cost to all enrolled students at St. Norbert College. Tutors are peers who have been recommended by St. Norbert College faculty to help you understand the concepts discussed in your courses that you cannot resolve on your own using your course materials. This service is a supplement to classroom instruction; assistance available during professor's office hours; and teaching assistants (TAs). Tutoring is available for any class for which we have a qualified tutor.
General Tutoring Information
If your course offers Academic Peer Mentoring (APM), you must consistently attend APM sessions and if you feel you are struggling even further, reach out to our office for additional support. 
Tutoring sessions may be reduced in duration, limited in number, or converted to group sessions depending on student need and tutor availability for any given subject at any given time. 
Sessions with your tutor are once per week for an hour and should hold the same priority as your courses.
There are no tutoring sessions during Finals Week - the last tutoring session will be held no later than 3:30 p.m. on the last day of classes. 
How to Request a Tutor
Before you request a tutor, visit your professor during office hours to discuss the areas you are struggling in, and any strategies or advice they may have. 
Math students must first meet with their professor before being assigned a tutor.
After the first week of classes, complete this short application for each course you would like to request a tutor for.
Tutor Assignments will begin during the second week of classes.
The tutor request form will be turned off on Wednesday, April 19 at 4:00 p.m. If you are seeking a tutor after this time, please contact Molly Muenster to discuss your needs. 
To be successful during tutoring sessions, students are responsible for: 
Attending all classes and completing all assignments on time. 
Attending all tutoring sessions and arriving on time. 
Establishing a weekly schedule for tutoring during the initial tutoring session
Clarifying needs with the tutor at the first session and continuing to express concerns throughout the relationship.
Bringing all materials to each tutoring session: textbook, classroom notes, syllabus, assignment sheet, graded assignments, quizzes or exams and planner
Sharing your academic progress with the tutor
Completing an evaluation of tutoring (at the end of the semester or when you terminate tutoring)
For more information, please contact
Molly Muenster
.