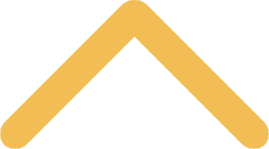 Process to Request or Change Accommodations
St. Norbert College recognizes the importance of providing reasonable accommodations inside and outside of the classroom. To receive Academic, Housing, Dietary, ESA, or Temporary accommodations the Office of Academic Success, Support, and Accessibility (OASSA) staff works closely with students and other campus partners to ensure that legal and reasonable accommodations are in place and ready.

The Office of Academic Success, Support and Accessibility (OASSA) has designed a format which will make processing and delivering a student's documentation easier and more efficient. The Accommodations Request Form is to be filled out to request any new or change established accommodations. Follow the instructions closely and choose all the accommodations that are being sought. There is an option to upload documentation at the end of the form. Attaching documentation is not required to submit the form, however, it is required to complete the file.

To disclose a disability for the first time, please follow the steps below:

Step 1
Submit the Accommodation Request Form to disclose your disability. Here you'll distinguish what type of accommodations you need: academic, housing, emotional support animal, dietary, temporary or a combination of these. Students must apply for accommodations to be considered and be enrolled in courses at St. Norbert College (or be deposited as a new student) to start the process.

Step 2
Submit the most recent and thorough medical/diagnostic documentation. Some forms of documentation that we can accept:
Individualized Education Plans (IEP's)/504 Plans with diagnosis and recommended accommodations.
A signed letter, on official letterhead, indicating diagnosis and recommended accommodations by an appropriate licensed professional.
The names and scores of psychological and psycho-educational instruments used in arriving at diagnosis, if appropriate.
The college may request additional documentation even when some supporting documentation has been provided.
Step 3
An email from the OASSA will be sent describing "next steps." This email may also include links to necessary forms and/or follow up questions and instructions.

Step 4
After we receive all the necessary documentation and review the file, you will receive contact from our accessibility team via email to set up a time to meet in-person to discuss your requested accommodation(s).

Lastly, a form verifying your legal and reasonable accommodations will be sent via email, along with information on all processes needed to continue use of your accommodations.

Documentation can be submitted through secure link on the Accommodations Request Form as well as via mail email (phyllis.eagle@snc.edu), fax (920-403-4021) or by dropping off a hard copy in office at Todd Wehr Hall 243.

Retroactive Accommodations
It is always a student's right, and personal choice, to determine if they chose to disclose their disability to The Office of Academic Success, Support and Accessibility. Disclosing your disability can be done at any point in the semester.

The Office of Academic Success, Support and Accessibility cannot retroactively give accommodations, even in the case that the student feels work submitted or exam scores received do not accurately reflect their abilities.

First-year students, by letting us know of your need for accommodations prior to first-year summer orientation, we can have your accommodations in place for your placement exams.