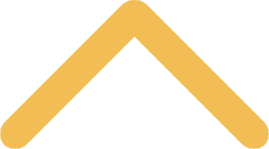 History and Heritage
St. Norbert College has come a long way from its humble beginnings in October 1898, when Abbot Bernard Pennings, a Dutch immigrant priest, founded the college to train young men for the priesthood. Abbot Pennings soon discovered a need for higher education in northeastern Wisconsin and started a commerce program for lay students.

After World War II, enrollments increased dramatically, and in 1952 the college became coeducational. Abbot Pennings continued his leadership role until he retired in 1955. His basic philosophy of education "to perfect the personal, moral and intellectual development of each student" remains unchanged.

As the second president, Father Dennis Burke promoted expansion of the college and anticipated the student population would eventually reach 2,000. Dr. Robert Christin, who became president in 1968, implemented the course system and the academic divisional structure.

In 1973, Neil Webb, a former faculty member and vice president, became the new president. He had strong fiscal management abilities and established the first substantial endowment for the college.

Becoming president in 1983, Dr. Thomas Manion brought national recognition to the college and led the expansion of facilities and the development of academic programs.

Enrollment grew to 2,000 students. Under his leadership, the college renovated old buildings and constructed new ones including the Bemis International Center.

When Dr. Manion retired in 2000, Dr. William J. Hynes took the helm. President Hynes was the visionary and driving force behind the Mulva Library and played a crucial role in academic reform, including general education review. The college commitment to environmental sustainability was renewed under his leadership.

In 2008, Mr. Thomas Kunkel succeeded Dr. Hynes as the seventh president of St. Norbert College. Under President Kunkel the college's endowment and enrollment grew, Michels Commons was renovated, the Gehl-Mulva Science Center brought us top notch facilities and made room for an exciting collaboration with the Medical College of Wisconsin, and students received the ever-promised pool on campus as part of the Mulva Family Fitness and Sports Center.
In 2017, Dr. Brian Bruess '90 succeeded Mr. Kunkel as the eighth president of St. Norbert College.

Who Is St. Norbert?
St. Norbert was born near Cologne in 1075. He was of noble rank and spent his youth pursuing the many pleasures in life. Although he was an appointed canon, he refused to become a priest and assume the responsibilities associated with that position.

His life changed dramatically, however, when he was 33. While riding his horse to a nearby village, a storm quickly developed. A thunderbolt struck at his horse's feet, and the animal threw him. He lay unconscious for nearly an hour.

When he recovered, he repented, devoted himself to prayer and prepared to become a priest. He later disposed of his estate and gave his wealth to the poor. He became an itinerant preacher, often traveling barefoot – even in snow and ice – and begging for bread for nourishment.

Once he adopted an austere lifestyle, he gained the respect of church leaders. In 1119, Pope Calixtus II asked St. Norbert to establish a religious order so his work would be perpetuated after his death. He chose Prémontré, a marshy valley in France, shaped in the form of a cross. He died in 1134 at the age of 53 and was canonized by Gregory XIII in 1582.

The Norbertines
St. Norbert founded the Norbertine order in Prémontré, France, in 1120. The order ultimately became a distinguished community of priest-scholars and teachers who established a long-standing tradition of excellence in education. Today, the Norbertine Order consists of a number of abbeys throughout the world, including one in De Pere, Wis. The Norbertine tradition and heritage is the cornerstone on which St. Norbert College was established, and it continues to be reflected in the educational mission of the college today. For more information, please visit the Norbertines website.