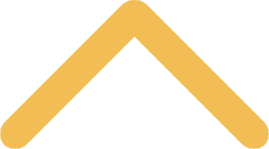 Center for Norbertine Studies
Home to History
It's only fitting that the world's only Norbertine college should be home to its preeminent Norbertine research center.
The
Center for Norbertine Studies
is a collaborative partnership of the college and the Norbertine order. It houses a wealth of rare books and manuscripts, art and other artifacts related to the
life of Norbert of Xanten
and to the order he founded. 
These resources are assembled and maintained for the use of national and international scholars, the campus community and anyone interested in Norbertine heritage.
Community Education
The center also shares knowledge of Norbert's mission with our students, faculty, administration, staff and alumni. To that end, it regularly sponsors
campus programs on Norbertine history, spirituality and heritage
. 
The center also supports the
Cornerstones seminar
. This yearlong study of the Norbertine, Catholic intellectual tradition culminates with a
European Norbertine heritage tour
.
All Are Welcome
The center is a welcoming place within the stunning
Miriam B. & James J. Mulva Library
. In the Norbertine spirit of community and hospitality, you are warmly invited to visit the center to learn more about Norbertine heritage. Or you may choose to simply take a break in one of the loveliest spaces on campus.