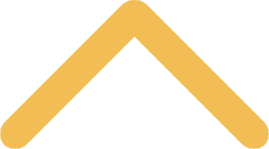 Norbertines in De Pere
The Rev. Bernard H. Pennings, O. Praem., established the first permanent foundation of the Norbertine order in the United States. He later became the first Norbertine abbot in America. 

Pennings arrived from Berne Abbey in Holland in 1893. Five years later, he established St. Norbert Priory and St. Norbert College in West De Pere. The priory became an abbey in 1925. Pennings served as abbot until his death on March 17, 1955, at age 93. He led the college until shortly before his death. 

St. Norbert College Parish
St. Norbert College Parish was established in 1969 as the first college parish in the United States. Its administrator is the Rev. James Neilson, O. Praem. 

Parish services are held in Old St. Joe's, the oldest structure on campus. The church was built in 1890 on the site of a chapel built in 1676.

Strong Relationship
St. Norbert College and the Norbertine order maintain a close bond within the community of De Pere. Priests of the order teach, preach, live and eat at the college – indeed, some of the community have their permanent residence in the priory at the heart of our campus. Norbertines also serve on the college's board of trustees, as members of its senior administration and on the faculty. 
Not more than two miles from campus, the Norbertines maintain a beautiful abbey that serves as the primary home of the Norbertines in De Pere. St. Norbert Abbey includes a notable abbey church, a center for spirituality, and grounds complete with a prayer labyrinth and other quiet spots for reflection.