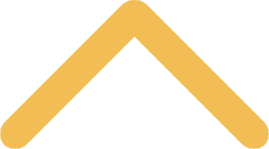 Traditions and Heritage of St. Norbert College
When Norbert of Xanten founded the Norbertine order of priests in the 12th century, he could little have imagined the impact his life and mission would have on the world nearly nine centuries later. Today, at St. Norbert College, the spirit of Norbert lives by word and example.
History and Heritage
In 1898 Abbot Bernard Pennings, a Norbertine priest and educator, opened the doors of St. Norbert College in De Pere, Wis., a small community adjoining Green Bay. Francis Van Dyke, a seminarian, was the first and, at the time, the only student. St. Norbert College has since grown to a stable enrollment of about 2,100 men and women.
Heritage Week
Heritage Week is the college community's chance to mark the remarkable history of the institution. The celebration includes Founder's Day and the bestowing of the annual Founder's Day award to employees and students for their contributions to St. Norbert College and their commitment to embodying the Norbertine spirit.
Seminars
The college offers three targeted learning opportunities for those wanting to connect more deeply to the mission and heritage of the institution: Collegium: The Annual Colloquy; Cornerstones: A Seminar on the Catholic Intellectual Tradition and Catholic Social Teaching; and the Catholic Intellectual Tradition Series.
Heritage Tour
Since 2007 St. Norbert has welcomed faculty, staff, alumni and friends of the college to participate in European Heritage tours that include visits to various historical sites and abbeys of the Norbertine order.
Norbertines Around the World
The Canons Regular of Prémontré, also known as the Premonstratensians or Norbertines, was founded by St. Norbert in the early 12th century. Currently, the order has a presence in 25 countries. We invite all who may be abroad to use this site as a resource to connect with any Norbertine community.
Division of Student Affairs
The division of student affairs is committed to creating and inspiring a vibrant campus community noted for its rich incorporation of the Catholic, Norbertine and liberal arts traditions, its radical welcoming of all, and its culture of responsibility and care for one another.