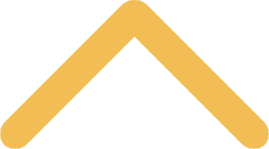 European Norbertine Heritage Tour
Since 2006 St. Norbert College has offered faculty and staff the opportunity to participate in the Cornerstone Seminar and Norbertine Heritage Tour. The 2019 tour visited Norbertine foundations in the Netherlands, Belgium and France. After being on hiatus due to COVID-19, the Heritage Tour resumed in 2023 with a visit to the United Kingdom.
The Cornerstone Seminar serves as preparation for the tour and consists of three meetings in the spring semester. These meetings include reading and discussion. The facilitator for the seminar is Dr. Michael Holstead, Director of the Center for Norbertine Studies.
Tour participants schedule their own flights so they can arrive early or stay in Europe longer if they wish. Depending on space, spouses and friends are also welcome to join the tour, at the full fare.
As small groups of faculty and staff gain more knowledge about some of our foundational values and traditions, including the history and core values of the Norbertines, our identity will continue to become clearer and our mission will be advanced. Together, we will continue to make St. Norbert College a strong institution because we understand and are clear about our traditions, values and mission.
If you have questions, please email cns@snc.edu.