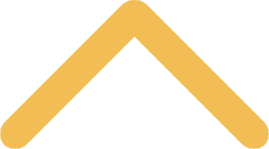 European Norbertine Heritage Tour
Since 2006 St. Norbert College has offered faculty and staff the opportunity to participate in the Cornerstones Seminar and European Norbertine Heritage Tour. The 2019 tour visited Norbertine foundations in the Netherlands (our mother abbey, Berne, and the Norbertine nuns at Oosterhaut), Belgium (the abbeys of Postel, Park, Grimbergen, and Leffe), and France (Prémontré, Laon, and Mondaye Abbey). The Heritage Tour will be on hiatus in 2020.

The year-long Cornerstone Seminar consists of six meetings. One meeting each semester is held on a Friday evening at the Norbertine Center for Spirituality. These meetings include reading, discussion, prayer, dinner and recreation with the Norbertine community. The other four meetings (two each semester) are held on campus in conjunction with an evening meal. The facilitator for the seminar is Dr. Rosemary Sands, Director of the Center for Norbertine Studies.

Faculty and staff members who complete the seminar by attending all meetings and submitting a reflection about how they might incorporate their experience into their courses or work will be offered a stipend toward the European Norbertine Heritage Tour. The stipend typically covers ground expenses (lodging and some meals). Tour participants schedule their own flights so they can arrive early or stay in Europe longer if they wish. Spouses and friends are also welcome to join the tour, at the full fare.

As small groups of faculty and staff gain more knowledge about some of our foundational values and traditions, including the history and core values of the Norbertines, our identity will continue to become clearer and our mission will be advanced. Together, we will continue to make St. Norbert College a strong institution because we understand and are clear about our traditions, values and mission.

If you have questions, please email cns@snc.edu.